DEARBORN —The Huffington Post has partnered with more than 20 cities around the U.S. for its "Listen to America" bus tour, which is a platform for Americans to share stories that are local to them and their communities.
The AANews has partnered with the Huffington Post to hold a forum on October 3 at Byblos Banquet Center in Dearborn, during the Huffington Post's Metro Detroit stop. Community leaders will discuss important challenges the Arab and Muslim communities are facing.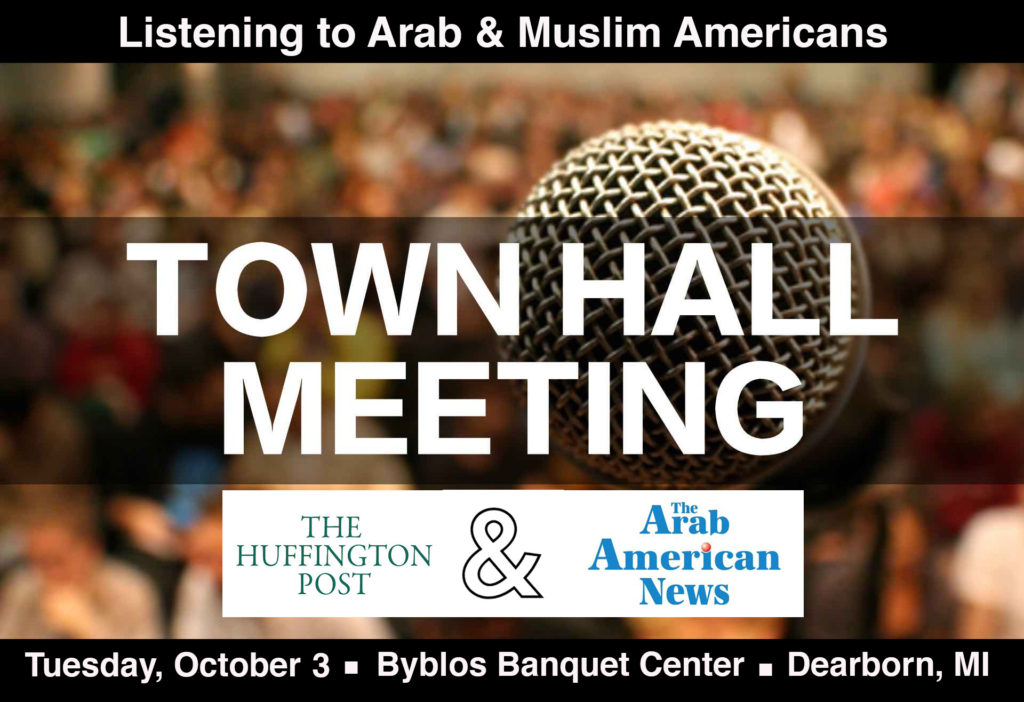 The tour kicked off on September 12 in St. Louis, Missouri, where the forum was titled "Three Years After Ferguson: Seeking Solutions" and consisted of a panel of activists.
One of the goals of the tour is for each city to have a personalized forum with a theme unique to that community.
Hillary Frey joined the Huffington Post team this year and is one of the directors of the bus tour.
Frey said that hosting a forum is much different than other types of reporting since the format for the bus tour allows for unknown stories to be exposed.
"You're really taking in thoughts and feelings of people," Frey said. "You get a real sense of what's on people's minds and what the vibe in the place is as well."
Each location for the bus tour will include a "tour stop" in a popular local spot where the community can engage with the Huffington Post team and share personal stories.
The main event for each area is the forum, where panelists answer question- by the moderator. The floor is then opened up to a question and answer session with the audience.
Frey said the Huffington Post will be working with a research firm to transcribe the stories collected on the tour to see if any patterns emerge from the places they have visited and will visit.
"We believe there are concerns across the nation that we share," Frey said. "And we hope there will be things that will surface as we look at this as a body of work."
Frey said everyone who's part of the tour is excited to chat with anyone they encounter and to see what stories will be shared.