By Dalia Sukari
The Arab American News – intern
DEARBORN — On Friday, October 13, the United Network of Islam (U.N.I) hosted a Blankets of Hope event at the Islamic Center of America on Ford Road. The U.N.I's mission is to foster faith, unity and leadership within the community by drawing inspirational lessons from important figures.
Huda Ismail, who moderated the event, is a general board member of the U.N.I and also has been a philanthropy subcommittee member for about a year. She is a student at UM-Dearborn and has been actively involved in various nonprofit organizations on campus, including Students for Islamic Awareness, Lend a Hand and the American Red Cross.
According to Ismail, the event is purposely held during the month of Muharram— a time of mourning and reflection on the tragedy of Karbala.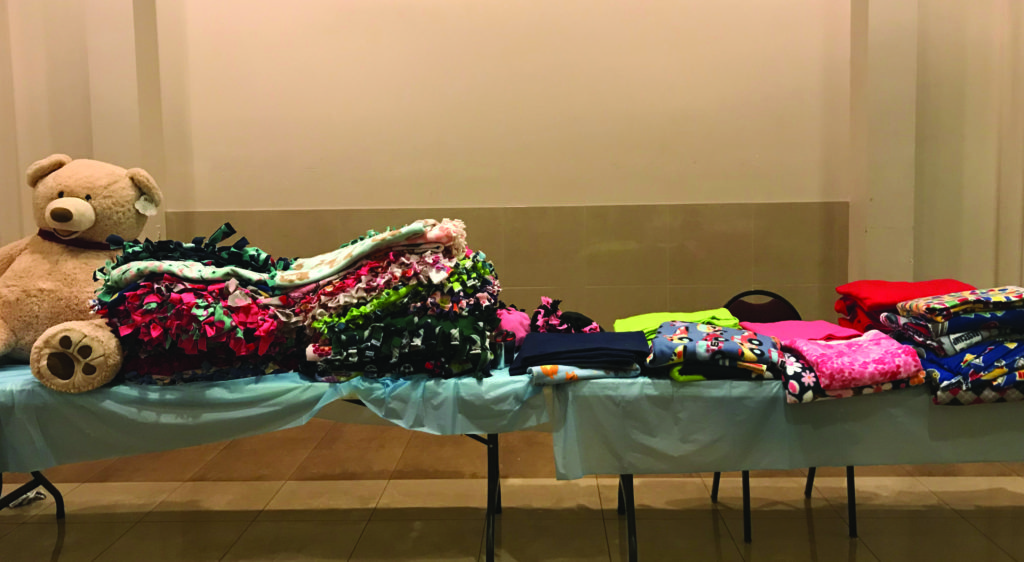 The event was free, but attendees had the choice to sponsor a blanket by paying its cost of $12. Some blankets were cut and tied in a decorative manner, others were turned into pillows. The items were then donated to patients at Children's Hospital of Michigan in the name of Imam Hussein.
The event had a large turnout, with people of all ages participating, including students from MAYA and WISE Academy. Some attendees came from Ann Arbor and Livonia.
"We are very happy with the turnout tonight and have received a ton of support and positive feedback from the community," Ismail said. "It's very uplifting to see families and friends come together for such a beautiful cause and we plan on making this an annual tradition."
Participants enjoyed helping others and made positive comments about the overall outcome.
Maysa Chammout, an organization member and a volunteer, said she felt happy about helping and that others can give back in the smallest way just by attending. She added that most children nowadays are affected by games and technology, so this event is a way to get them out of this routine.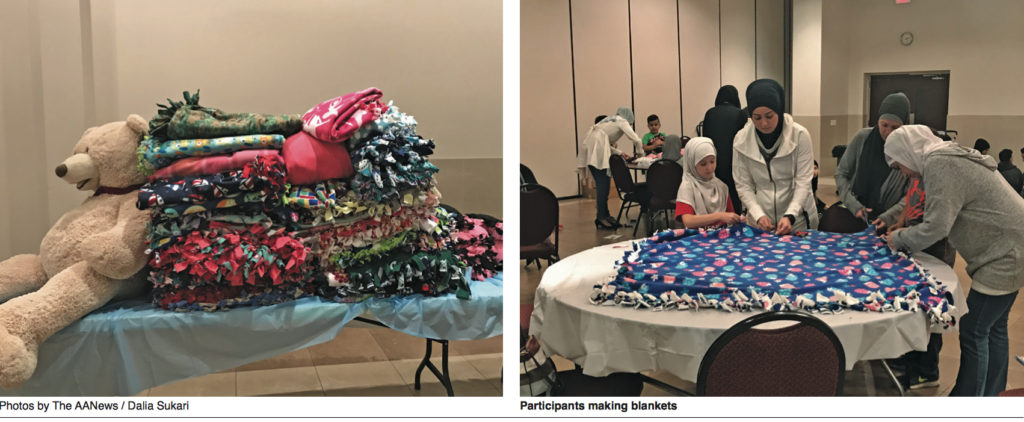 Nadine Sobh, 15, came with her cousin Yasmine Sobh to volunteer in order to help the kids and the community.
"I enjoy helping out other kids and seeing a smile on their faces, so it's basically what I do," Sobh said. "[Also], this event is good for the community, not only can you get community hours, but you are also doing it for a good cause. In the end you're going to benefit from it."
Azadeh Zali attended the event with her son and said she was impressed with the friendly atmosphere and energy.
"I feel that kids are enjoying this event and helping others," she said. "And also in learning about donation and how this can be impactful to others."
She was motivated to attend because she wanted to give back, since she'd previously gone to Children's Hospital of Michigan and was given some donations that were helpful at the time.
As for 9-year-old Mohamad Hassan, he felt happy about helping other children and enjoyed the pillow-making.