DEARBORN — Miscarriage and infant loss are not easy subjects of discussion for anyone, and especially not for those experiencing bereavement firsthand.
October is Pregnancy and Infant Loss Awareness Month, and there are initiatives in the Metro Detroit area and online to bring the conversation of pregnancy and infant loss out in the open.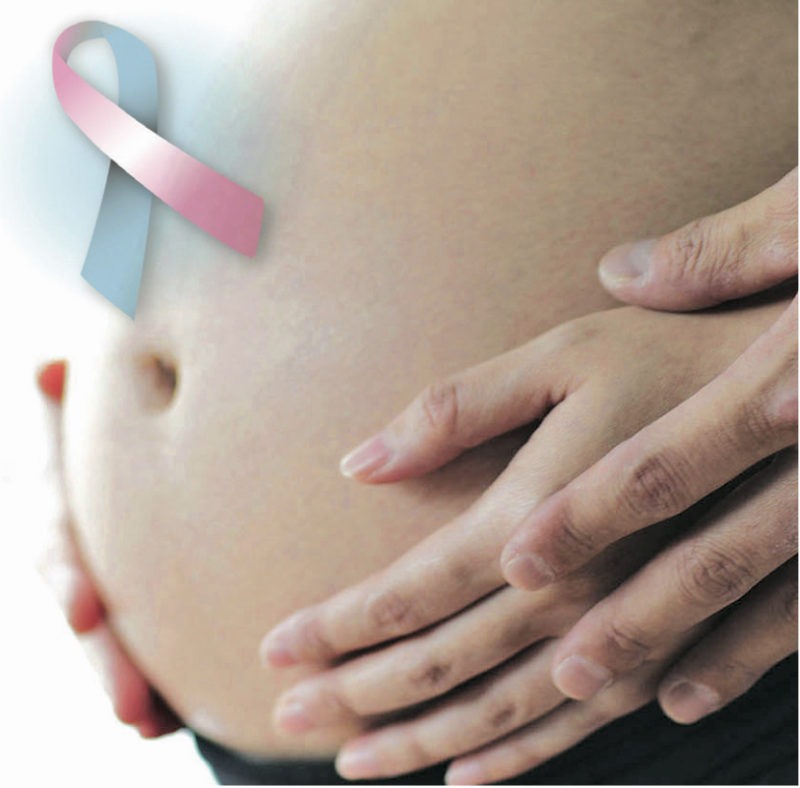 In 2015, 23,000 infants died in the United States. The Centers for Disease Control and Prevention (CDC) reports that the five leading causes of death were birth defects, preterm birth, sudden infant death syndrome, pregnancy complications and injuries.
Fetal deaths in 2013, categorized as spontaneous intrauterine, or in the womb, deaths, were at 23,595, which was down from the previous year's numbers of 24,073.
Beaumont Hospital offers infant bereavement services such as an annual service for the deceased's families to attend in October. Hospital officials also contact families the year following their loss to see if they need any of its services. The hospital offers counseling and support referrals as well.
Metro Detroit Share (MDS), the Michigan chapter of a national organization, provides support resources to families who've lost a child during infancy or pregnancy.
On October 1, MDS held a walk for remembrance and awareness.
The group offers memory boxes for those experiencing loss; among the items in the box are support resources and a keepsake box.
MDS also holds support meetings a couple times each month in Taylor and West Bloomfield.
One of its important offerings is assisting with funeral costs.
This week, the Michigan House of Representatives passed House Resolution 173, which recognizes Pregnancy Loss Awareness Day.
State Rep. Stephanie Chang (D-Detroit), sponsored the resolution and spoke to her fellow legislators about the importance of increasing awareness. She said it's critical that more space is provided for women and their families to talk openly about their experiences about loss.
One in four pregnancies end in miscarriage. In addition, according to the CDC, stillbirths affect 1 percent of pregnant women.
Halfway through Chang's resolution discussion, she spoke through tears about an experience she had earlier this year.
"In late April of this year, I was six to seven weeks pregnant and had just setup my first prenatal appointment," she said. "That appointment never happened, and instead that day my miscarriage started."
Chang said she didn't know what was happening to her body at the time and that she had many questions racing through her mind.
"I found support in my husband and a few friends," Chang said, adding that she was grateful for the nurses who helped her during that time.
She also said she'd no idea how common miscarriages were and ended up reading numerous articles and blogs about the subject. She said she found clarity and closure from this and that came to understand that women have a wide range of miscarriage experiences and a shared experience as well.
President Reagan first proclaimed Pregnancy and Infant Loss Awareness Month on October 25, 1988.
One goal of this week's House resolution is to lessen the stigma surrounding pregnancy and infant loss. Some bloggers have taken the responsibility upon themselves to take down the stigma.
One site called "Still Mothers" has drawn attention to some societal norms around pregnancy, including when to announce the pregnancy, in order to have more support in the event of a miscarriage.
Another initiative, "Still Birthday," is a support resource that connects pregnant women with doulas, who are certified to help at any stage of gestation and also to provide the proper support in the case of miscarriage or still birth. A doula isn't a medical professional, but a birth, labor and post-partum companion who can provide informational and advocacy support.
A National Public Radio report stated that a doula may help lower preterm birth and cesarean section birth rates.
Most local hospitals offer bereavement services and are able to connect those experiencing tribulations from pregnancy or infant loss with counseling and other support services.