DETROIT — The Detroit Film Theatre held five screenings of Maysaloun Hamoud's first feature film, "In Between (Bar Bahar)", over the weekend of March 16. The film follows three Palestinian women as they share an apartment in Tel Aviv.
Elliot Wilhelm, the curator of the Detroit Film Theatre since 1974, said he thought the audiences over the weekend really enjoyed the film.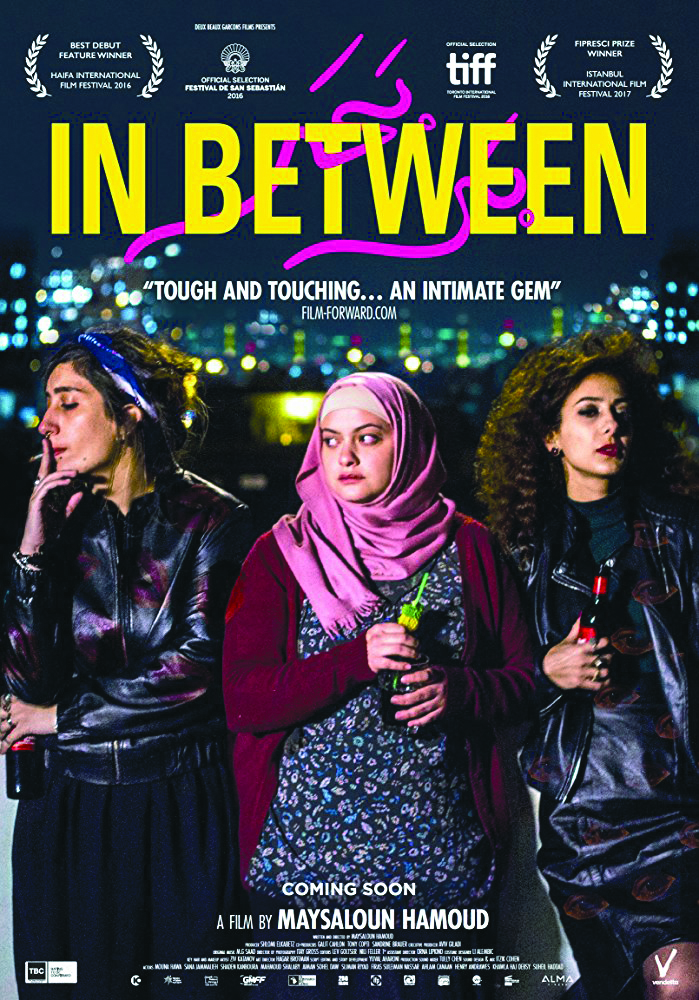 "I think audiences loved the film," Wilhelm said. "They seemed to really be engaged with it."
Wilhelm said the film's audience increased with each screening over the weekend.
"When I watch a film with an audience I do feel them either respond to it or remain completely separated and sort of look at it and not really watch it," he said. "What was interesting to me is attendance went up every single day; that is a sign of great word of mouth."
A few film students from the University of Michigan-Dearborn attended the film's initial screening.
"This was definitely a film that exceeded my expectations," Kaylynn LaBean told The AANews. "The narrative and cinematography are stunning. The three main female characters are captivating and their stories and friendship are both empowering and relatable. I left the theatre wanting more."
"'In Between' truly captures the universal joy and pain of being a '20-something', regardless of where you're from," Zahra Cawley told The AANews. "Through her relatable characters, brutal honesty and irreverent humor, Maysaloun Hamoud weaves a story that is eye-opening as well as reaffirming to anyone who knows how it feels to live in between."
Wilhelm told The AANews he also enjoyed the film. He said he found the characters' stories interesting
"I thought it was terrific; I thought it was a really interesting film," Wilhelm said when asked why he decided to screen it. "What I really liked about the picture is that it was done on a human level. The characters were beautiful. I thought the performances were beautiful. It was an aspect of the world I wasn't familiar with; just everything about it I liked."
After missing "In Between" at the Toronto film festival, Wilhelm asked to see it once he discovered it was available for American distribution.
"This is what we do at the DFT," he said. "We try and show different aspects of life around the world, whether they're documentaries, whether they're fiction films."
Wilhelm said he is like any museum curator and that he doesn't like every film he decides to screen to the same degree, but this film really entertained him.
"I thought these were really fresh takes about real people who we may tend to classify into a certain group or subgroup, but are human beings with differences and their stories are interesting."