DEARBORN — State Schools Superintendent Brian Whiston died Monday night after a months-long battle with cancer, the Michigan Department of Education announced on Tuesday.
Whiston, 56, had dedicated his career to education, first as a lobbyist for Oakland Schools and then as a superintendent at Dearborn Public Schools. In 2014, he was named Michigan Superintendent of the Year.
Whiston made his health struggles public in January during a meeting of the State Board of Education. He announced in March that he was taking a medical leave, which began last Friday.
Despite his deteriorating health, Whiston continued his involvement in the day-to-day operations of the education department until his leave began, said Martin Ackley, a spokesman for the department.
Dearborn Public Schools officials offered words of sympathy for Whiston's family and eulogized his commitment to student success and his ability to bring people together.
"His genuine kindness and friendly personality is what truly made him a popular figure in the District," said Dearborn Superintendent Glenn Maleyko. "His actions were not for show, rather they always came from the heart."
In a statement, Wayne County Commission Chairman Gary Woronchak (D-Dearborn), recalled a 2012 Relay for Life for the American Cancer Society charity event, during which Whiston wore "a purple poncho, as someone willing to take a pie in the face for a good cause."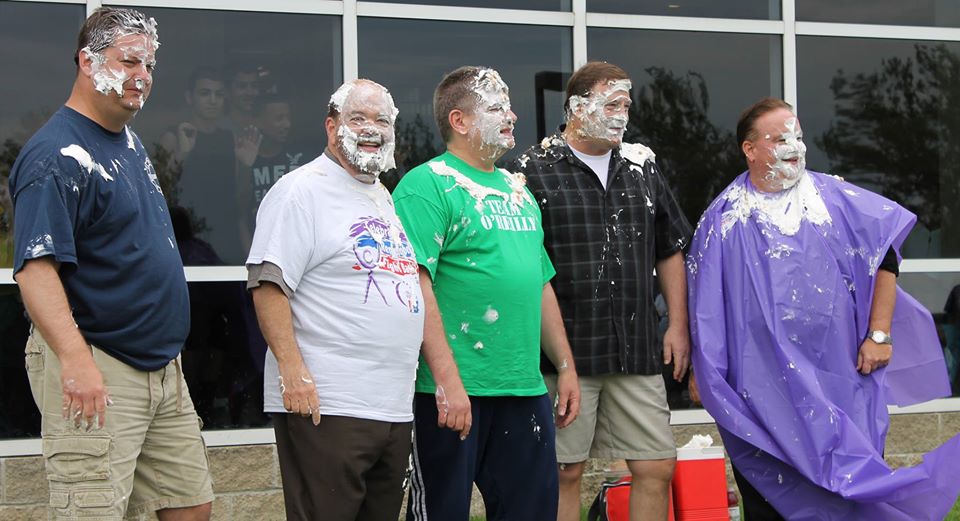 Gov. Snyder cited Whiston's efforts to help struggling schools.
"Brian's dedication and work on behalf of all Michigan students and teachers was exemplary," Snyder said. "He was an outstanding partner who understood that, just as teachers work every day to challenge their students to do better, we all need to challenge ourselves to do better for students."
Whiston is survived by his wife, Beth, three children and five grandchildren. Two children preceded him in death.