SOUTHFIELD — The Arab American and Chaldean Council (ACC), a premier nonprofit human service organization serving Southeast Michigan, hosted a community event on May 9 called "A Community in Crisis: ACC's Opioid and Heroin Town Hall Meeting" that featured local religious and community leaders, medical professionals and law enforcement officials.
The town hall took place at 6 p.m. at the Regency Manor Banquet Hall located at 25228 12 Mile Road in Southfield. The event was moderated by Amy Lange, Emmy award-winning anchor and reporter with FOX 2 News.
The Town Hall provided updates on the national opioid and heroin epidemic and its affects specifically on the immigrant population. Professionals provided tips on recognizing the signs and symptoms of drug addiction, who is most at risk and where people can turn for help. The Centers for Disease Control and Prevention (CDC) ranks Michigan as 15th in the nation for the number of drug overdose deaths.
"The ongoing opioid epidemic is a crisis we all face, but many are not aware of its affects on immigrants, those who have recently moved to the United States," said Dr. Haifa Fakhouri, president and CEO of ACC. "Language barriers and stress from new surroundings make immigrants and their families especially vulnerable to drug addiction. The goal of our town hall was to shed additional light on this epidemic, and let our newest citizens know help is available."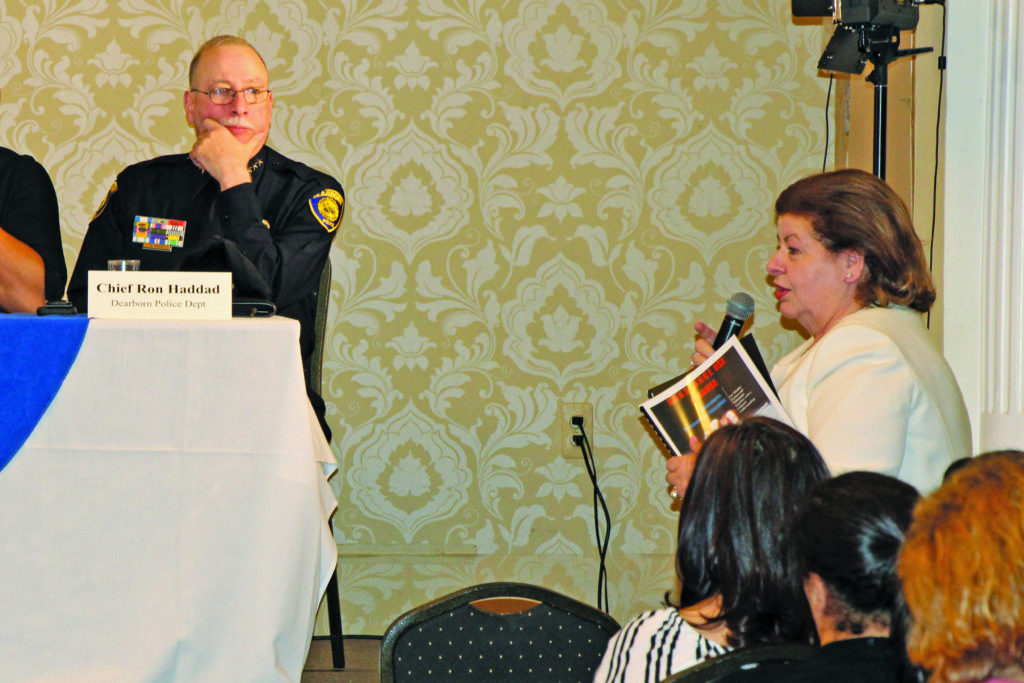 The town hall featured a video greeting from Lt. Gov. Calley, followed by welcoming remarks by Dearborn Police Chief Ron Haddad, who also  served as the event chair. Speakers included Sheikh Ibrahim Kazerooni, Ph.D., from the Islamic Center of America; Cathy Gallagher, diversion program manager of the Detroit Field Division of the Drug Enforcement Administration; and Rabih Darwiche from the SAFE Coalition.
Local medical professionals, law enforcement officials and community and religious leaders also participated in a panel discussion and detailed their respective roles in the holistic approach to awareness and healing of opioid addiction.The panel included Darwiche; Chief Haddad; Fr. Manuel Boji of Holy Martyrs Chaldean Catholic Church; Walid Gammouh of ACC; Dr. Mark Greenwald, Wayne State University; Dr. Edward Jouney of the University of Michigan and Fr. George Shalhoub of the Basilica of St. Mary. A question and answer session followed.
"We cannot allow fear or shame to prevent us from talking about the opioid crisis," Fakhouri said. "We must come together as a community to understand the dangers, recognize the warning signs and provide the needed support with a shared goal of healing."