NEW YORK — The New York Arabic Orchestra (NYAO) hosts its annual Summer Workshops through the end of August.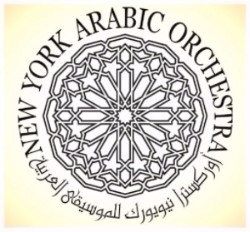 The NYAO invites musicians, students and vocalists to learn about Arabic music and improve their skills by participating in its various summer workshops for its ensembles sections I and II, Arabic vocal chorus, and Arabic vocal rhythms. 
It also offers training programs for its orchestra performers, a youth program called "Hey Youth!" and an outreach program that provides the workshops and music classes to those interested. 
"Hey Youth!" brings Arabic music and instruments to public school children and teens. 
The non-profit organization states its mission is "preservation and promotion of classical and traditional Arabic music and culture through concerts, new compositions and educational programs."
Its year-round community classes are offered for musicians of all levels, in group or one-on-one settings that include choral performance and learning Arabic instruments like the oud or Arabic lute; the riqq, an Arabic tambourine and the tabla or darbuka, a goblet drum. 
For more information about the NYAO Summer 2018 Arabic Music Workshops, or its other offerings, visit www.nyarabicorchestra.org/education.