DEARBORN — Dearborn City Council members voted 6-1 in favor of a temporary ban on marijuana-focused businesses within city limits on Tuesday, a measure that contains an 18-month sunset period set to expire in July 2020.
The vote was held at the City Council meeting at the Dearborn Administrative Center, with Councilwoman Erin Byrnes casting the lone vote against the measure.
"We put a lot of thought and time into this; this wasn't something that happened overnight," City Council President Susan Dabaja said. "This was probably one of the most difficult decisions we've had to make."
She added that she and other Council members received large numbers of emails, calls and in-person comments at last week's town hall meeting.
Councilman David W. Bazzy said he studied other areas where marijuana was legalized to learn more about whether or not allowing businesses so soon would be the best choice. Ultimately he decided to vote against it.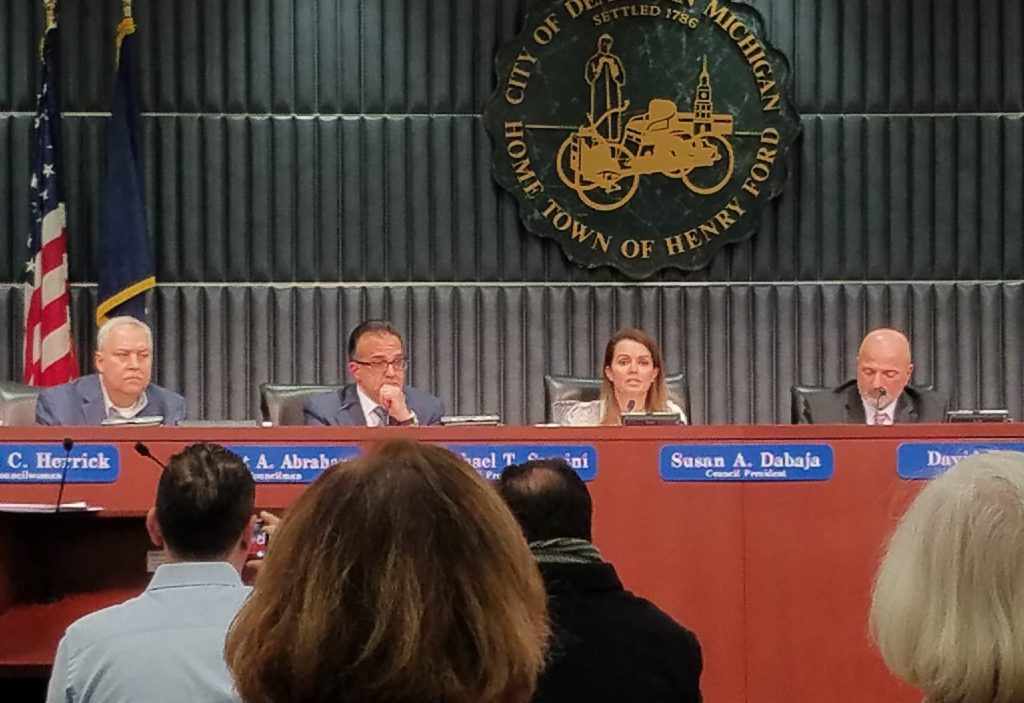 "I didn't see the rush to try and throw Dearborn in the mix when we have all the positives we are seeing right now," he said.
City Council Pro Tem Mike Sareini said that the city has made similar decisions in terms of regulations for the number of hookah bars in the city, licensing of hotels and other issues.
"It's not something new for this body to jump in and not have designated zoning areas and restrictions," he said.
The ordinance will allow the Council to see what types of laws the Michigan Department of Licensing and Regulatory Affairs (LARA) develops during the initial rollout of Proposal One, which allows for recreational marijuana use and indoor growth among state residents for non-commercial purposes.
Last week, Dearborn Heights enacted a ban of its own on marijuana-focused businesses, citing a similar desire to wait and see how such businesses would be received in other cities.