DEARBORN HEIGHTS — A businessman who once allegedly planned a "hit" on an assistant Wayne County prosecutor was sentenced to 144 months in a federal prison for his role as the leader of a commercial fraud ring and ordered to pay more than $2 million in restitution to his victims.
Sabastian Restum, 49, also plead guilty to charges of conspiracy to commit mail fraud and wire fraud. Restum, also known by the alias "Sam Ajami", reportedly recruited and organized six co-defendants, including an attorney, to defraud approximately 80 business owners from 2010 to 2014 after selling them on bogus commercial loans.
He'd previously been sentenced to 51 months in prison and ordered to pay $4,992,082 in restitution in 2014 for his role in a conspiracy to commit mortgage fraud.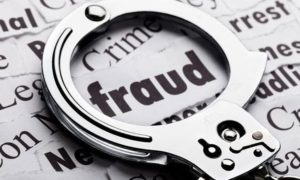 "The defendants preyed on vulnerable business owners who were struggling to save their companies in difficult economic times," said U.S. Attorney Matthew Schneider in a press release. "Our office will continue to extensively prosecute fraudsters like this so we can deliver justice for their victims."
"Today's sentence should send a strong message to would-be fraudsters that the FBI will continue to vigorously pursue and bring to justice individuals who operate this type of fraud," said Timothy Slater, special agent in charge of the Detroit office of the FBI.
In 2007, Assistant Wayne County Prosecutor Abed Hammoud led the county's part of an investigation by federal and county prosecutors. According to an FBI affidavit, Restum told a former employee in 2009 that a "hit" would be executed on Hammoud the next time he visited family in Lebanon.