DEARBORN HEIGHTS— Sara Raad, a Dearborn Heights native and daughter of Lebanese immigrants, said she writes poetry to heal from past trauma. 
She reads her poetry at local events and posts it on her Instagram blog which has more than 11,000 followers. 
"I used to just write little poems here and there," she said, adding that she started writing when she was 12-years-old.
Raad, 26, works at Beaumont hospital as a medical staff coordinator and studies health administration at Baker College in Auburn Hills.
She plans to attend graduate school to study human resources after receiving her bachelor's degree.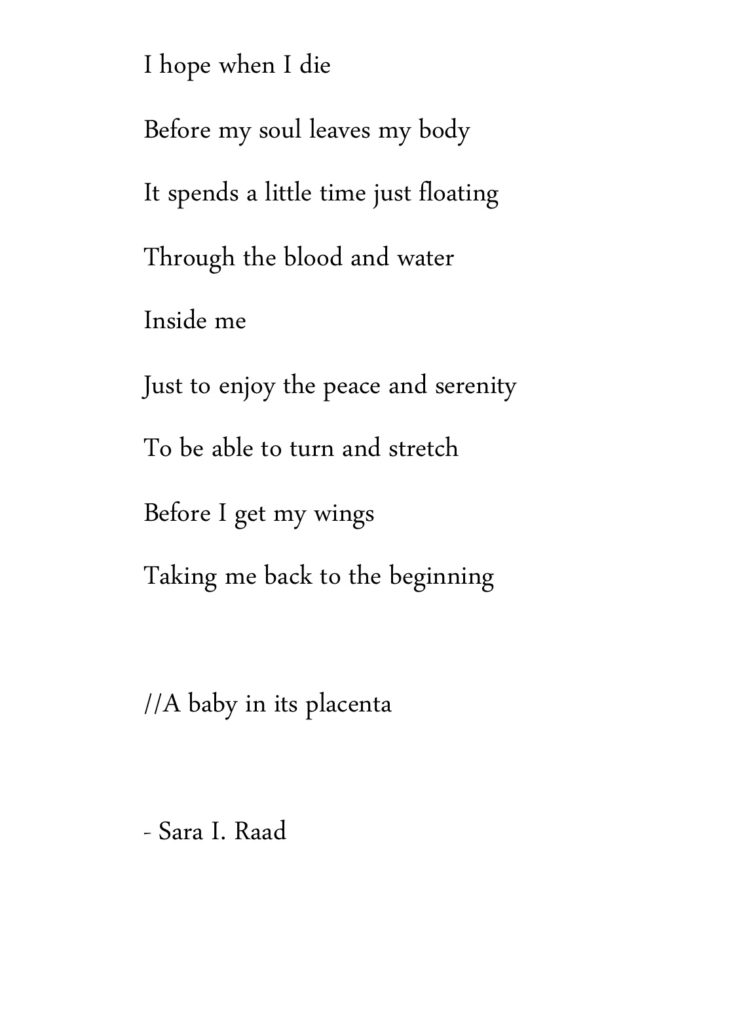 Raad said she stopped writing for a period when she met her now ex-husband more than 10 years ago. 
She said her marriage ended after two and a half years in 2017 due to physical and emotional abuse. 
The National Coalition Against Domestic Violence reported that about 3 in 10 women (29 percent) and 1 in 10 men (10 percent) in the U.S. have experienced rape, physical violence and/or stalking by a romantic partner. 
"I left with just the clothes on my back and my laptop because I was still in school," Raad said. "I had to pick up my whole life and start it again."
She said that when she left her marriage she had to buy a whole new wardrobe, change her phone number and buy a car.
"I'm really a whole new person," she said. "It was really exhausting but really rewarding at the same time.
"One day, after dealing with the divorce, abuse and depression, I just picked up a pen and paper and started writing how I felt," she added. "It came out poetic."
Raad said she gets some of her inspiration from feelings that arise due to her diagnosis of post traumatic stress disorder (PTSD). She said that stems from abuse she endured during her marriage.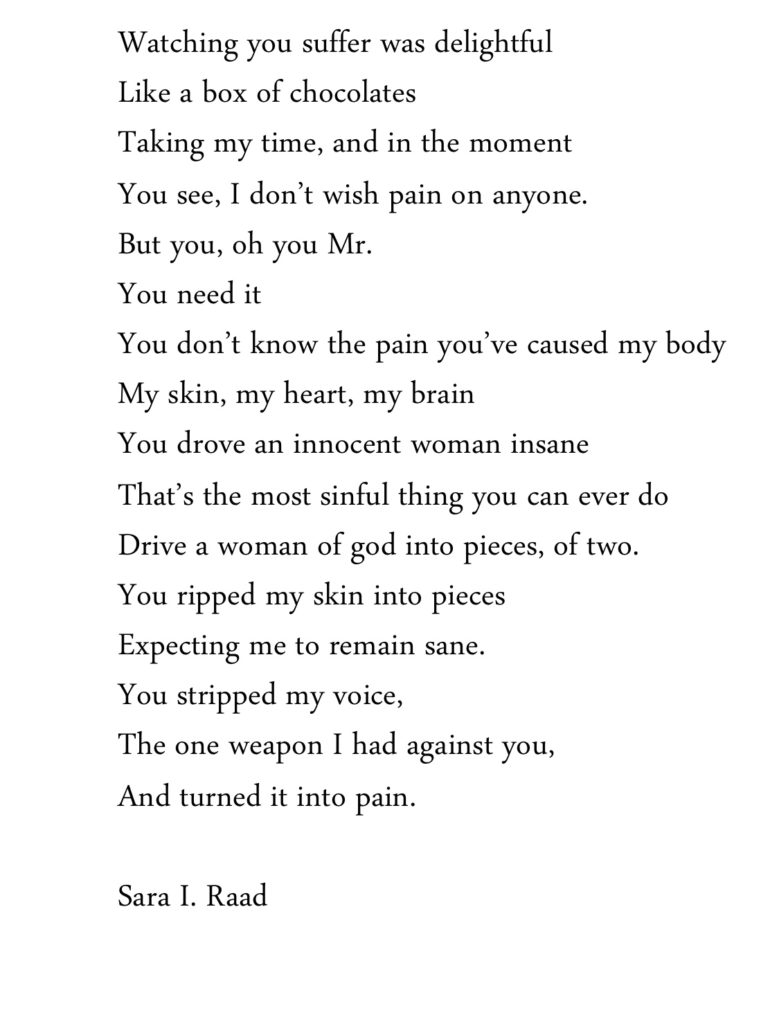 "All of my poetry is written in the heat of the moment," she said. "It's about women-empowerment and recovery."
She also said poetry gave her a voice after feeling oppressed in her relationship. 
"I've been silent for so long," she said. "Anything that I said was hushed, disregarded or pushed to the side."
Raad said her family is tremendously supportive of her poetry and her openness about the abuse she endured.
"Not a lot of people understand unless they've actually experienced it," she sad. "They were shocked about how public it was. But they're supportive about it. In the Arab community that topic is very hushed."
She said social media gave her the platform to connect with her many supporters online, which makes her feel like she can, "be there for people."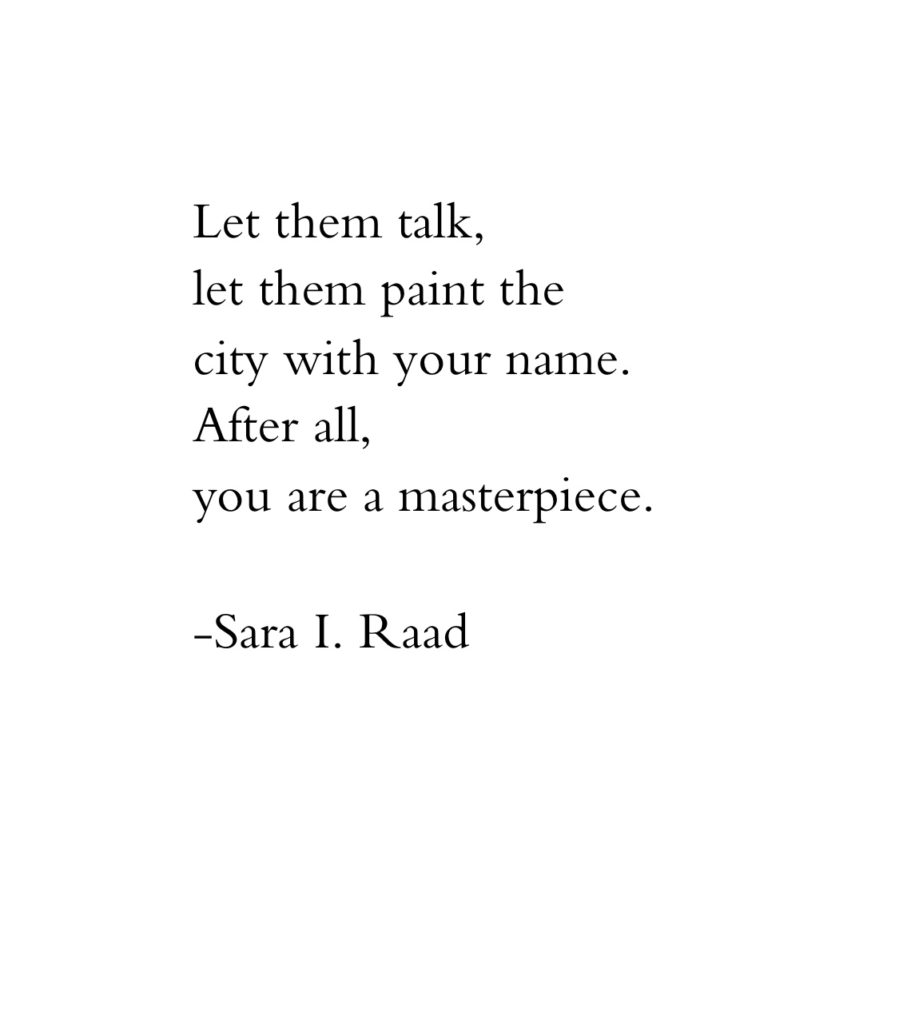 "I've had countless people I've never met sending me messages saying they needed to see [my poems]," she said. "With poetry I feel like I'm talking to everybody. It's honest. You can re-read it, you can share it or send it privately. I feel like I deserve to be heard. Everyone deserves to be heard. Their voice really matters."
Sara Raad's poetry can be read on instagram @sarapoetryofficial. 
Raad said she in the process of creating a book.
If you or someone you know needs help, call the National Domestic Violence Hotline at 1-800-799-7233 or visit www.thehotline.org.