DEARBORN — Bridge Magazine recently announced its Academic State Champs list honoring Michigan schools where getting accepted into college or receiving a scholarship is the new norm.
Six Dearborn Public Schools under the leadership of Superintendent Dr. Glenn Maleyko, as well as Star International Academy in Dearborn Heights, under the leadership of Superintendent Nawal Hamadeh, were all named to a 2019 top 10 list in their respective income brackets, a measure of academic achievement based on data provided by the state.
The schools with the highest rate of college entry at least six months after graduation who were named State Champs in their respective income brackets were:
-Star International Academy, at 87.2 percent.
-Dearborn High School, at 84.5 percent.
-Henry Ford Early College, at 83 percent.
-Dearborn Heights Crestwood, at 82 percent.
-Fordson High School, at 80.7 percent.
-Henry Ford Academy, at 73.3 percent.
-Edsel Ford High School in Dearborn, at 71.8 percent
Aside from overall academic prowess, the schools' graduating classes are noteworthy because of the many top tier schools its students have been accepted to, including the University of Michigan, Ivy League schools like Harvard and several other high profile schools. They'll also be pursuing a bevy of unique, forward-thinking majors.
"I think what's happening is we're getting more focused on careers that are going to lead toward jobs that aren't even going to be there, but they may be in the future because of the ever changing global economy," said Maleyko, who was named Superintendent of the Year last November.
Maleyko, speaking to The AANews Publisher Osama Siblani in Tuesday's weekly video interview, thanked the district's counselors and principals and said that one of the secrets to their success has been getting kids interested in careers early, in order to give them goals to shoot for down the line.
Some of their unique prospective majors include neuroscience, biopsychology, space engineering and environmental engineering, Siblani said.
Maleyko said that the district's graduation rate is one of the highest in the state at 95 percent, while college acceptance rates are nearly 20 percent above the state average; 80 percent in Dearborn Schools compared with the state average of 63 percent.
Dearborn area students shoot for the stars
Many of the top students in the area were honored at the 2019 Leaders Advancing and Helping Communities (LAHC) scholarship dinner this month, including several students on their way to top-tier universities. The following is a list of some of the area's high achieving students, including their goals and hobbies.
Mariam Markabani:
Currently a senior at Fordson High School, Markabani is headed to Harvard University where she intends to major in Neuroscience. Markabani's favorite hobbies are basketball and running. She was enrolled in the LSA Michigan Math & Science Scholars (MMSS) program, where she learned first-hand from researchers. She said she believes she can help spur a change in the culture of cancer research, which she has been driven to achieve after watching her grandmother struggle with stage four Leukemia.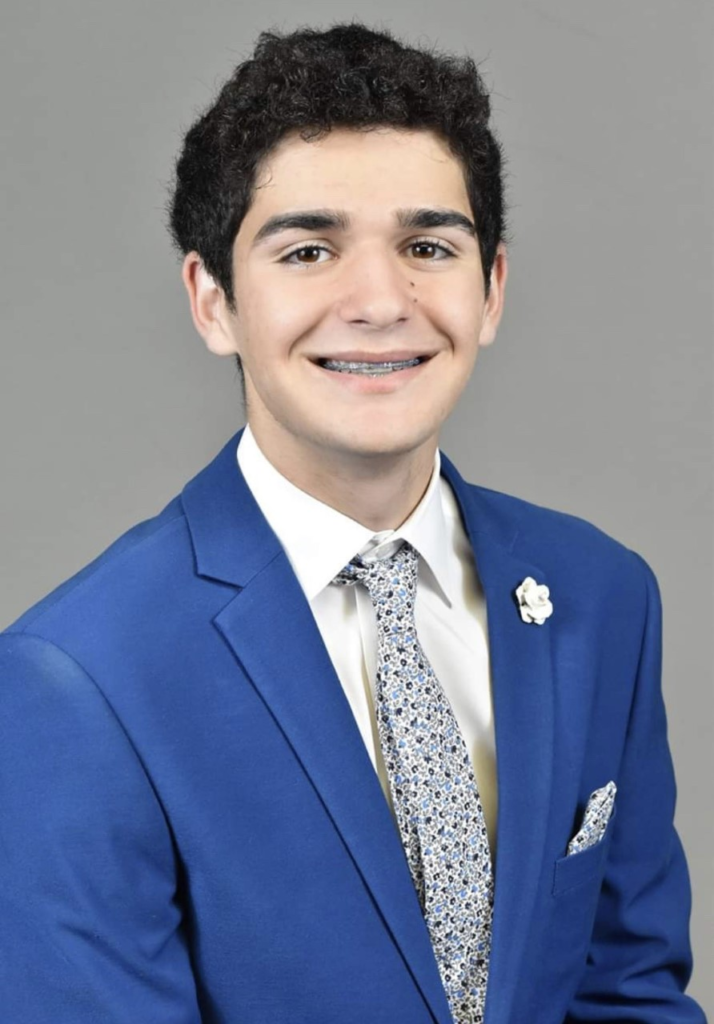 Mohamad Eter:
A recipient of an LAHC scholarship, Eter, a student at Crestwood High School, will be attending Northwestern University and will be studying engineering, completing a dual degree in civil and environmental engineering. His favorite hobby is soccer and he said he hopes to be employed in a job that allows him to help further sustainable support practices within the United States.
Ghadeer Abdulshafi:
Abdulshafi currently attends Edsel Ford High School and will attend Wayne State University with plans to become a pre-med student. She also plans to major in biological sciences or psychology. Her favorite sport is track and field and she can run a mile in six minutes and seven seconds.
Her personal career goal is to become a pediatrician to help aid the physical and emotional lives of her patients.
Jalal Baydoun:
Baydoun plans to attend the University of Michigan-Dearborn to major in education. He is currently a senior at Edsel Ford High School. He has played on the varsity basketball team since freshman year and became the all-time leading scorer in Dearborn Public Schools history with 1,583 points.
His career goals include becoming a high school counselor after college.
Afnan Tolba
A student at Fordson High School, Tolba is headed to Stanford University in California, the #2 ranked private school in the country.
Tolba loves to read books in many genres, including fantasy, politics and realistic fiction. She said her her hobby always opens up interesting and imaginative discussions.
She has been active in the University of Michigan Social Justice Fellows organization and aspires to become a civil rights lawyer to ensure that everyone receives equal protection by the Constitution, she said.
Ali Eter:
Eter will be attending the University of Michigan to study business administration. He said that one of his biggest passions is traveling, and a career goal of his is to promote positive social change and to uplift his community through business.
Hiba Reda:
A senior at Fordson, Reba is a first generation student and will be the first woman in her family to attend a university. She said she feels a duty to use her platform to change stereotypes and advance the image of Arab Americans as a community.
Reda will be attending the University of Michigan in the fall in hopes of majoring in biopsychology, cognition and neuroscience (BCN). Her favorite hobbies include volleyball and shopping, and she wants to go to medical school to become a pediatrician, inspired by her love of her younger sister, Batoul.
Huda Shulaiba:
A student from Crestwood, Shulaiba is considering Columbia, Yale and Northwestern for her college of choice. She enjoys studying computer engineering and loves reading so much that she has an alphabetized bookshelf in her basement. Her goal is to code and design websites.
Leanne Alawieh:
A recipient of an LAHC scholarship, Alawieh attends Crestwood and plans to pursue a degree in biomedical engineering at the University of Michigan. She said she enjoys spending time with family and hiking in her spare time and hopes to someday work in a hospital to help develop medical equipment.
Ghadah Abdulshafi
A student at Edsel Ford High School, Abdulshafi plans to go to the University of Michigan-Dearborn with a goal of majoring in either behavioral & biological sciences or health and human services. Abdulshafi has played tennis all four years in high school and wants to pursue a career in the medical field, with aspirations of serving disadvantaged populations around the world.