DEARBORN — Mayor Jack O'Reilly has strongly condemned an "offensive" slur used in a comment on the WXYZ Facebook page by a part-time City of Dearborn employee.
The employee, Bill Larion, wrote "Cute picture should be on the cover of Camels are us" in response to an article posted about Halima Aiden, who became the first Muslim woman to wear a burkini in the annual Sports Illustrated swimsuit edition.
According to a press release from the Mayor, multiple city departments have been directed to immediately investigate the source of the remark. The results of the investigation, which the Dearborn Police Department began over the weekend, will determine what action is taken.
O'Reilly had strong words for Larion's comment. Larion has since deleted his personal Facebook account, on which he identified himself as a worker in the Engineering Division of Dearborn.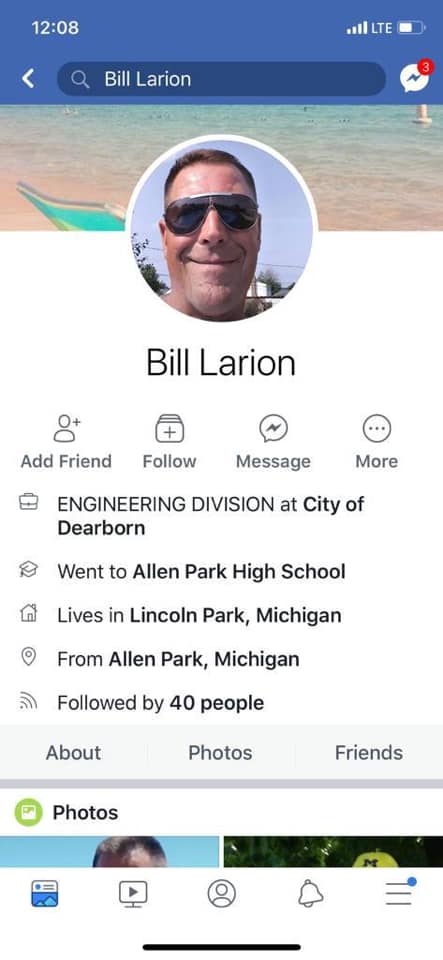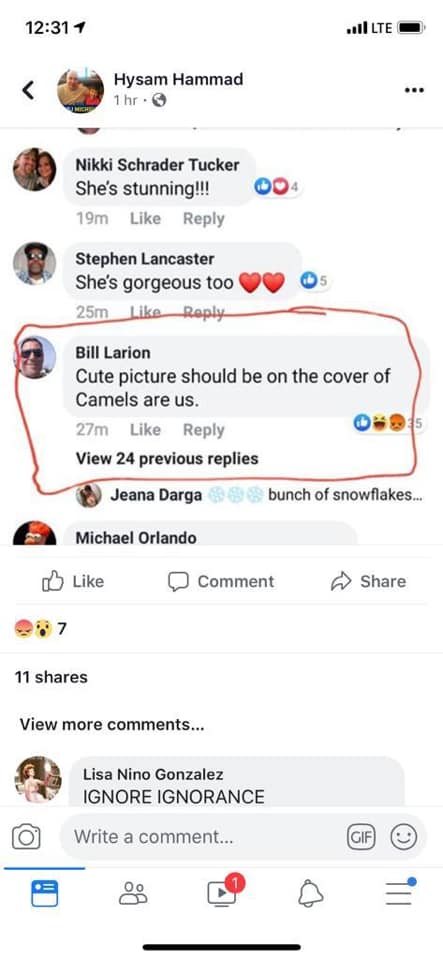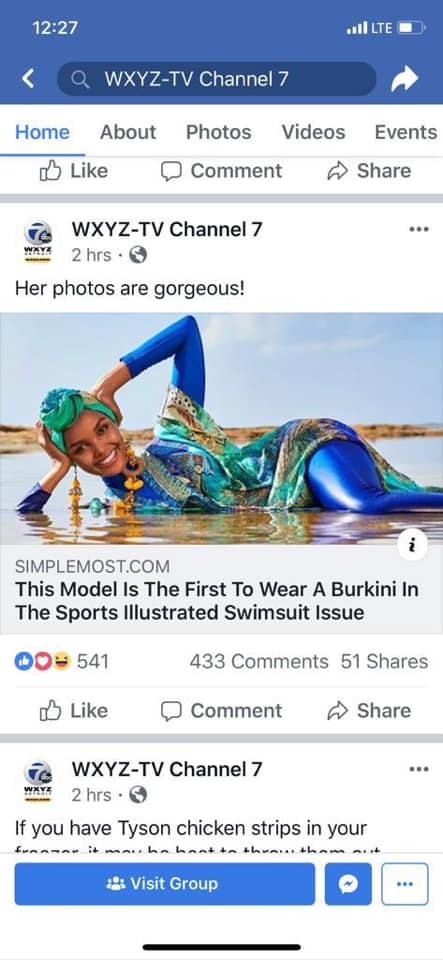 "I have zero tolerance for the type of language used in the Facebook comment," O'Reilly said.
Monday's press release added that the comment was not posted during City of Dearborn business hours, but that it is in opposition to the City's mission statement.
"The comment violates the City of Dearborn's values and practices, as well as our expectations for employees. It violates the very heart of our mission statement, which is that we must earn the public's trust in everything we do," O'Reilly said.
Currently, the city provides employee training on discrimination, sexual harassment, and cultural sensitivity, and requires that workers treat people of all backgrounds with respect, the release added.
"We are extremely proud of our diversity and consider it a strength and an advantage.  So we will continue to nurture it and to condemn words or actions that attempt to divide us," O'Reilly said.
In addition, the Council on American-Islamic Relations (CAIR Michigan) released a statement calling for Larion to be reprimanded.
"We call on Dearborn officials to reprimand this city employee who clearly holds such racist views while working for a city that has almost half of its population comprising of Arab Americans and Muslims," CAIR-MI Executive Director Dawud Walid said.
For more information, including screenshots of the comments, visit The Arab American News Facebook page here.