CLEVELAND, OH — Middle Eastern cuisine has caught on like wildfire in recent years, as popular delicacies like chicken schwarmas, hummus, tabbouli and falafel have become staples on many restaurant menus.
But among Arabic food favorites, one relatively little known menu item stands alone as perhaps the number one candidate to see a similar breakout in the coming years: Za'aatar.
Tough to pronounce and exotic in terms of its flavor, the revered combination of Middle Eastern spices often baked into pita bread (called a manaeesh or Middle Eastern za'aatar bread) is nevertheless easy to love for its health benefits and distinctly fresh and earthy flavors.
In order to increase awareness of this little-known favorite food and spice combination, Tina Lattouf Chamoun, the founder of YourLebanon.com, is spotlighting Za'aatar Day 2019, which will bring together chefs, bloggers and other za'aatar enthusiasts for sharing unique recipes with readers across the world.
"We really want everyone to get involved, you don't have to be a chef blogger to get involved," Chamoun said.
Chamoun, who has worked with thousands of bloggers to feature recipes on her website, is encouraging za'aatar fans everywhere to share their favorite recipes with the hashtag "#zaatarday.com for a worldwide social media event, which is happening all day on Monday, September 23.
"What we're trying to promote is for more people around the world to learn about za'aatar," she told The Arab American News. "Recently a lot of restaurants are adding it to their menus. We want people to really get behind it, and start to reach more people."
In addition to the hashtag campaign, Chamoun's website is introducing a challenge to bloggers to share unique recipes, including chicken dishes, salads, salad dressing and more. The site also includes logos of participating bloggers, recipe artisans and chefs.
"We want to help them gain exposure by providing a wider variety of content with followers," Chamoun said. "By collaborating with other people it's a positive for both of us."
In addition to the website, both Instagram and Facebook will be used as a platform for the event.
If all goes well, Chamoun said she envisions a world where the spice blend, which is said to support brain health by Middle Eastern aficionados, is available everywhere year-round.
The spice blend includes oregano, marjoram or thyme and earthy spices like cumin and coriander, with sesame seeds, salt and sumac also included.
"It's one of my absolute favorite herbs," said Chamoun, a mother, licensed attorney and restaurant marketer. "We can't get it all year in Cleveland, we but we finally get our hands on it in the spring and eat it fresh in salads.
"It has many uses…It's not a standard thing shared in all the grocery stores but it really should be."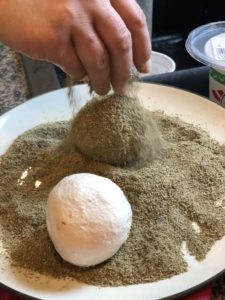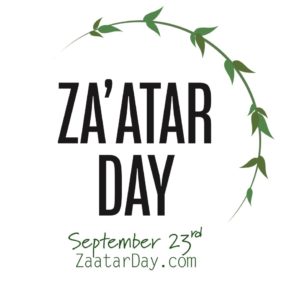 For more more information, visit www.YourLebanon.com/ZaatarDay, or its Instagram page @YourLebanon.