DEARBORN — Ahmad Berry, a well known Arab American media pioneer and beloved community member passed away at the age of 75 at a hospital in Dearborn on Tuesday, Feb. 11. 
Berry was best known for running cable television programming geared towards Arab Americans in Dearborn through his weekly broadcast Arabic Time Television, which aired in Dearborn and Dearborn Heights. He also ran for a short period of time a monthly bilingual magazine, Panorama. Many of Dearborn's long-time community leaders and representatives remember Berry fondly and speak especially of his kind and gentle demeanor. 
"Berry was a great person, very down to Earth, modest person," said attorney Abed Hammoud, founder of the Arab American Political Action Committee (AAPAC). "He always had the community in his heart and tried to do things for the community's benefit."
Hammoud said Berry was a mediator for Arabs in Dearborn and helped get their voices heard about important issues that affected them. He said Berry was fearless in his approach and never gave in to outside pressures or followed establishment lines when it came to covering Arab American news. 
"He received guests on his TV program that had different opinions," Hammoud said. "He was never worried about satisfying one side or another and remained impartial."
Hammoud, like many others engaged politically in the community, appeared as a guest on Berry's discussion program more than once. Berry would often cover AAPAC activities as part of Arabic Time Television's local political and community coverage. 
Much of Berry's television programming was brought in from overseas, such as soap-operas and other forms of entertainment from the Middle East. This was of great importance to Arab Americans in Dearborn in the early 90s as Arabic channels were relatively unattainable through cable or satellite. Arabic Time Television was one of six local broadcasts and sixteen independent Arabic-language programs shown on Dearborn Cable Vision in the 90s.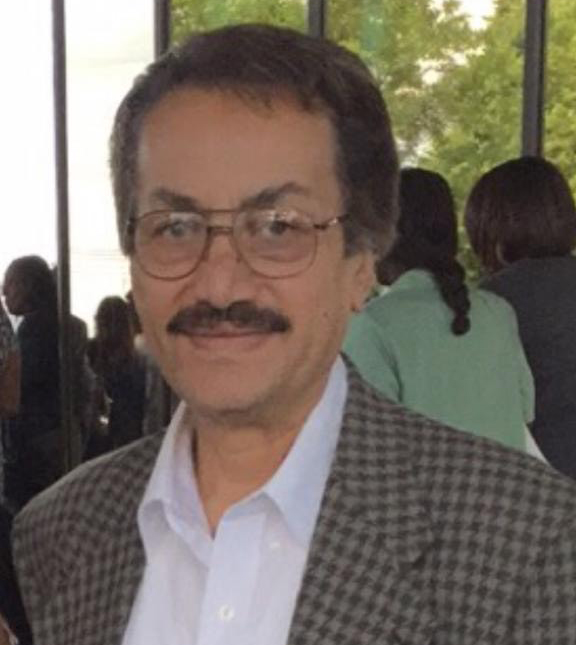 In the collection "Mass Meditations", which focuses on mass media and the Middle East, Andrew Shryock writes about the very early beginnings of Arab media in Dearborn, including The Arab American News and Berry's programming. Arab and Chaldean programmers in the 1980s took advantage of Cable Vision Industries' Ethnic Access channel when no other ethnic community could organize such programming in Dearborn.
Berry's program utilized Ethnic Access to air both overseas and local original programming. Part of this programming included commercials and advertisement for local businesses, which itself informed the community of thriving Arab American economic activity. Local community coverage included interviews and community bulletins, which was of great importance to viewers.
Ali Jawad, founder of the Lebanese American Heritage Club (LAHC), said for Arab Americans living in the early 90s in Dearborn, especially non-English speakers, Berry made a real difference, covering important community events and bringing Arabic coverage to local issues. 
"I did many interviews on Berry's show and he covered many of our events," Jawad said. "He was very instrumental during the 1996 Lebanon war (against Israeli attacks) by providing support to local organizations and helping us mobilize by getting the news out about community events concerning that war."
"My sincere condolences to the family of the late Ahmad Berry and to the entire community," Osama Siblani, publisher of The Arab American News, said in a social media post. "Ahmad Berry was a good friend who contributed for years to this community through his cable program Arabic Time TV.
"He was a polite, respectful and thoughtful person. We will miss his quiet, somber demeanor. May God bless his soul."
Berry was born in Tebnine, Lebanon in 1944 and immigrated to Michigan at 16. He leaves behind his wife, Wafa Haider-Berry, and four daughters, Nassma, Abir, Azhar and Balsam. A burial service was held at the Islamic Memorial Gardens in Westland on Tuesday. Those wanting to offer condolences to the family can do so at the Islamic Institute of Knowledge in Dearborn on Saturday, from 2 to 3 p.m.