DEARBORN — State Rep. Isaac Robinson (D-Detroit) passed away from a suspected coronavirus infection on Sunday morning at a Detroit hospital. Robinson was beloved and respected by many in the Arab American community in Metro Detroit. 
Friends and colleagues called Robinson an advocate ally of working class residents of the Fourth District, which covers neighborhoods in Detroit and Hamtramck. His mother, former State Rep. Rose Mary C. Robinson (D-Detroit), confirmed the news of his illness and death on Sunday night. Robinson succeeded his mother in office. 
The tragedy of the 44-year-young state representative is punctuated by the fact that he fought hard for the most vulnerable during the COVID-19 outbreak in Wayne County, pushing hard to secure housing and utility rights as soon as the first cases of the virus were confirmed. 
Robinson joined other lawmakers to call for a moratorium on evictions and foreclosures and began working on his own legislation to combat the devastation the pandemic would soon inflict on already-struggling communities in his district. He organized a "Coronavirus Urban Response and Workers Rights" task force that focused on the impact of the virus on workers, small businesses, children, persons with disabilities, seniors and low-income families and shared recommendations with Governor Whitmer. 
Robinson was known for his camaraderie and support for the Arab American community. Many young Arab American community advocates and future politicians looked up to him as a friend and mentor. 
"I am deeply saddened and shocked to hear about the passing of State Representative Isaac Robinson," said U.S. Rep. Rashida Tlaib (D-Detroit). "Isaac cared deeply for the community and his passion to advocate for our most vulnerable is what I will remember the most. 
"Isaac's smile and sense of humor brighten any room. When I first met William Isaac Robinson in 2008 as a young activist in southwest Detroit and candidate for state rep., he was the first to support my work against environmental racism. Isaac always showed up for the community and never backed down from fighting for the people. Our community will not be the same without Rep. Robinson. I pray his mother, Rose Mary, and his family find the strength they need during this difficult time."
In many ways he provided a voice for a community that didn't have a voice for many years. He was an ally and if you speak to many in the Arab community, they would say Isaac was one of us. — State Rep. Abdullah Hammoud
Abraham Aiyash, a former candidate for state senate and long-time friend, called Robinson an "honorary Arab."
"Isaac had an extremely unique gift in that he dignified people in every possible way he could when he saw them," Aiyash told The Arab American News. "For him, it didn't matter if you were Muslim, Christian, an atheist, if you were Black, Bengali or Arab. If you were human, that was enough for him, and he really lived by that radical (code)."
Aiyash said Robinson was a complicated individual, given to righteous anger when the situation demanded it, and fierce about the principles he stood up for. When the present crisis broke, Robinson went head-first into protecting seniors and those working at minimum-wage jobs who may become sick but cannot take time off. Robinson's mother knew he was sick for some time, but he refused to get tested, even at her insistence. 
State Rep. Abdullah Hammoud (D-Dearborn) said Robinson's relationship with the Arab American community was forged over many years of advocacy and community organizational work. 
"In many ways he provided a voice for a community that didn't have a voice for many years," Hammoud said. "He was an ally; and if you speak to many in the Arab community, they would say Isaac was one of us.
"Everyone knows he loved the cities that he represented. He loved Detroit, he loved Hamtramck. Whether it was the Yemeni or Bengali community, he was a champion for all people and took on the issues of any oppressed or marginalized community."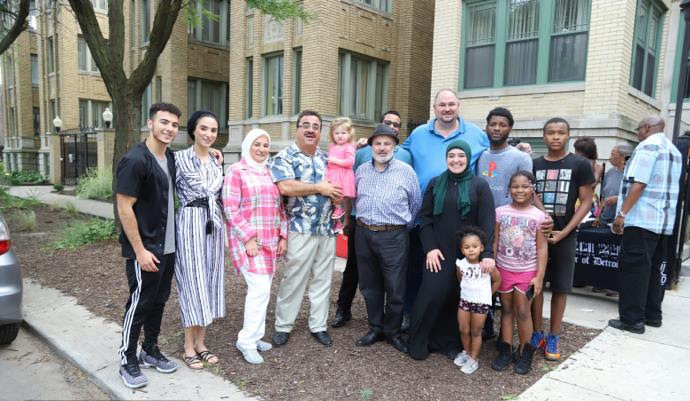 Hammoud spoke of Robinson's struggle against large industrial polluters and major corporations that marginalized the working people of his district. These battles landed Robinson into trouble, Hammoud recalled, but of the "good kind." Hammoud said he suspects Robinson inherited his passion from family members, including his mother, who are themselves champions of the same causes.
The Michigan Muslim Community Council (MMCC) expressed its deep sadness, saying Robinson was a dear friend of the Muslim Community. 
"He was constantly looking for better ways to serve those in the community and would touch the hearts of everyone that he would meet," the organization said in a statement. "Words can not begin to describe losing such a pillar of our community.
"Our thoughts and prayers go out to his mother, former State Representative Rose Mary Robinson, his family and friends during this difficult time. Isaac's love, mercy and advocacy for social justice will permanently mark him as a champion of the people for generations to come."