DEARBORN — Al Siblani, the owner of the 3D printer and liquid manufacturer EnvisionTEC in Dearborn, has recently stepped up to contribute to the battle against COVID-19 in the country. EnvisionTec is doing what it does best, using 3D technology to create an essential tool on the front-lines: Testing swabs. 
Siblani decided that his company would start producing swabs when realizing that the U.S. was about to come up on a shortage. The U.S. government has only been able to procure a million swabs in recent weeks. Instead of the usual manufacturing of products like dentures, EnvisionTEC can now crank out a million swabs a day. 
The liquid used to make the swab in the 3D machine is made by EnvisionTEC. Siblani recently showed FOX 2 News reporter Charlie Langton that the liquid is poured in the machine, after which all it takes is the push of a button to produce 400 swabs in just two hours. Siblani said he wants to fulfill the need for about 350 million tests for COVID-19, while the total number of swabs in the country does not come close to that number yet.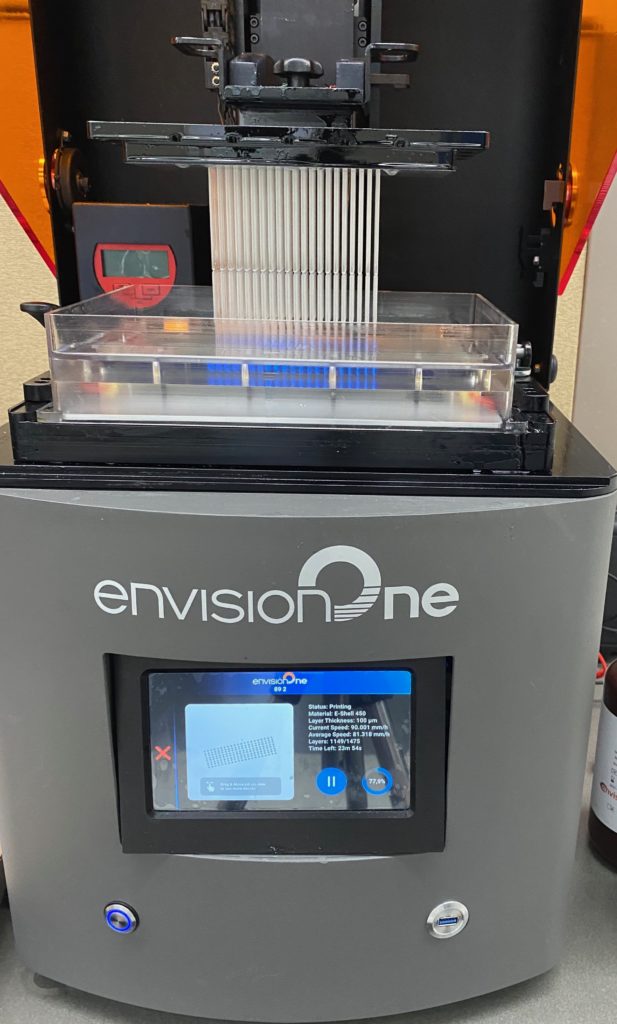 "In reality, the need for swabs may be even greater as doctors are walking out of hospitals without getting tested, because of the shortage of swabs," Siblani told The Arab American News. "Doctors should be tested at least once every three days, when they are working with COVID-19 patients. 
"So 350 million is the absolute low limit. There are a lot of doctors and nurses that need to be tested multiple times a week to make sure they do not have the virus."
Detroit has now ordered 250,000 swabs from EnvisionTEC, while the state of Michigan and hospitals are in the process of acquiring the swabs to meet their growing demand. Production will begin next Wednesday. The swabs were designed and tested by the microbiology lab at the Harvard University Medical School teaching hospital, Beth Israel Deaconess Medical Center. EnvisionTEC is part of a COVID-19 swab task-force.
The swabs are not the only contribution Siblani's 3D printing company has made to the front-lines of the battle against the pandemic. Recently, EnvisionTEC created a splitter to feed two patients from one ventilator. The technology is now being tested at a local hospital and is now being ordered by a facility in New York.