I'm accustomed to fighting violent crime, arresting career criminals and implementing police policy to positively impact the lives of others. But COVID-19 is not a problem that one person alone can tackle. If we're going to beat this deadly virus we must do it together. I desperately urge every Michigander to use unity as our weapon in defeating the coronavirus. I'm asking everyone to stay home and do your part in slowing the spread. It's been said that one person can spread the virus to 40 others. One person staying home can save an entire family.
COVID-19 has literally turned my life upside down. I am the fifth eldest of seven children and the younger of two boys. Growing up, my big brother, Hilton, was my role model, protector, sometime disciplinarian, but always and most importantly my best friend. Into adulthood we have carried an unbreakable bond. He has become my favorite golf companion, sport analyst, professional advisor and confidant. But for the last four weeks our conversations have been silenced and our nearly daily visits have come to a screeching halt; all due to COVID-19. Hilton has spent the last month in an intensive care unit fighting for his life after contracting the virus. Though he's steadily improving and on his road to recovery; this has been the hardest month of my entire life.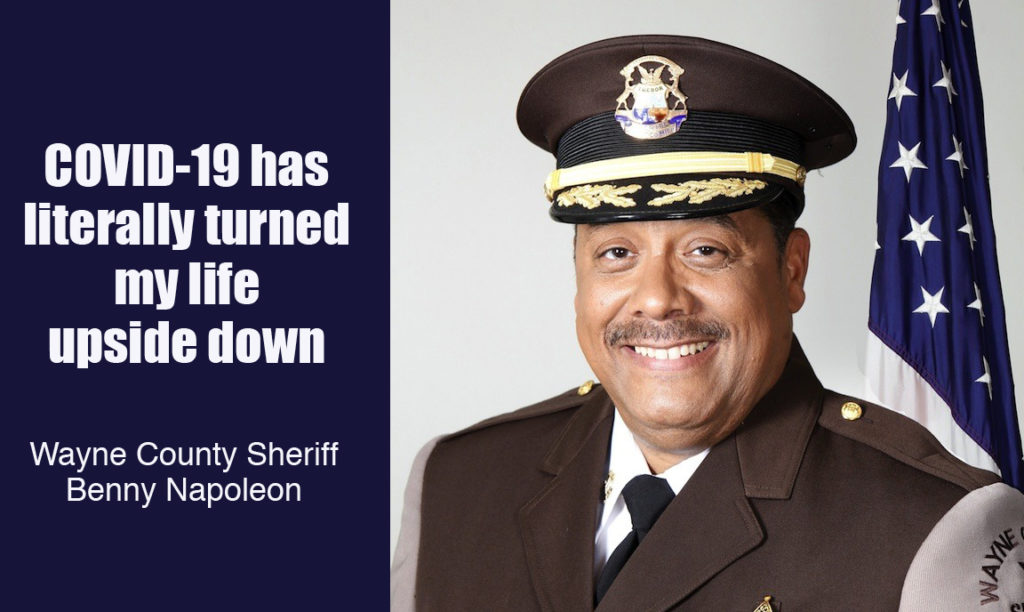 If you've suffered from the symptoms of COVID-19 or had a family member have an encounter with the brutal virus, then you know just how devastating it can be. So, just imagine having multiple members of your family stricken with the same vicious illness concurrently. In addition to my brother's COVID-19 diagnosis, I've had seven other relatives to test positive. This virus has wreaked havoc on my entire family over the last month. Severe body aches that make you feel as though you've been beaten, shortness of breath that leaves you panting just from taking a few steps or speaking a simple sentence, coughing spells that leave you breathless and fevers and fatigue leaving us more than just feeble but with hearts full of fear. My 83-year-old mother has been alone in her home without being able to hug or kiss any of her children or grandchildren for weeks for fear of contracting the virus. Birthdays have been celebrated alone and our communication has been limited to telephone and FaceTime calls. Nothing is the same. We have been forced to adapt to a new normal just like every other family. So what comes next?
No matter how much my family misses being together, or how much I miss watching my grandson play basketball or how badly I want to hug my mother, if we're going to get through this it will only happen if we obey the social distancing and stay home, stay safe orders from our state and federal government. We have a moral obligation to give our best in our contribution to flattening the curve. This virus is highly contagious and there is no cure or official treatment; at this point, staying home is our only weapon to defeating COVID-19. I've made a personal pledge to support Governor Whitmer and I'm asking you all to do the same. This commitment could save a life or 40.
My family is a family of faith and we will continue to pray; not just for each other but for our entire nation. I want to encourage you to thank God you're not infected but to use caution as if you are and stay home to keep everybody safe.
By Benny Napoleon
– Benny Napoleon is the sheriff of Wayne County, Michigan, the largest county in the state. He was born and raised in the city of Detroit.