Mo Mohamed Ali Saad, 32, was arrested on the highway of Tennessee today by Police with the help of U.S. Federal Marshals. Saad is accused of killing his mother in Dearborn Heights on Thursday.
Tennessee Highway Patrol and Dearborn Heights Police arrested 32-year-old Mohamed Ali Saad at around 10:30 a.m. Saturday in connection with the stabbing death of his mother.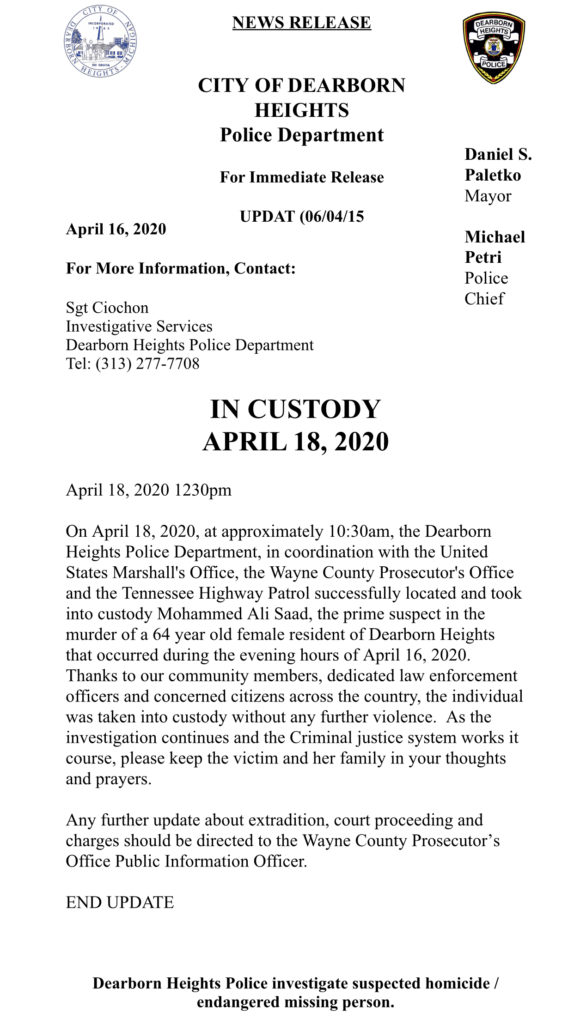 The murder happened around 7 p.m. Thursday night at a home near Simone and John Daly.
Dearborn Heights Police says that 65-year-old Fatmeh Saad was found stabbed to death at the home. According to the Wayne County Medical Examiner's Office, she died of multiple stab wounds.
The suspect was arrested by officers from the Dearborn Heights Police Department in coordination with the United States Marshals Office, Wayne County Prosecutor's Office and Tennessee Highway Patrol.