By David Sands
Woodbridge resident Mark Jones has always been curious about history, but lately he's been applying his interest to his own neighborhood.
Jones works as a data analyst with the city of Detroit. His specialty is working with geographic information systems (GIS), computer-based tools that can be used to collect, display, analyze and interpret geographic data.
Working with Woodbridge Neighborhood Development (WND), a local nonprofit, Jones recently created an online presentation known as a story map that uses GIS technology to help tell the story of housing in Woodbridge.
The History of Woodbridge Housing project looks at how the built environment in Woodbridge started, how it has grown, how it has been affected by policy decisions and resident efforts to preserve housing in the community.
The story map was released in April. Rather than just letting users scroll through a bunch of text and images about this history, however, the map allows viewers to engage with an interactive narrative that includes elements like clickable map locations, newspaper articles and advertisements and old film clips.
"This is kind of the new way that city planning is going, and that's my niche," Jones said. "So I've just been trying to figure out a way to implement it and make all of the cool things that Woodbridge has done interactive."
Learning from history
Located in the southern central part of Detroit, Woodbridge is a historic neighborhood known for its many Victorian homes. WND is a community development organization that serves the area's residents. The resident-driven nonprofit was established in 2002 to address community housing and development needs. It's particularly focused on the physical redevelopment of Woodbridge and committed to keeping the neighborhood mixed-income and multi-generational.
According to Christine Holmes, Woodbridge Neighborhood Development's policy and property development director, the idea for the story map came about as a result of WND working with residents on its housing guidelines.
"We worked with our neighbors to discuss things around development that they liked and things they didn't like," she said. "We got a lot of insight from neighbors about what used to be here, and we were all very intrigued by that."
WND staff then began speaking with Jones — who had already worked with the group on a few minor map projects — about how they could use his skills to share this history.
"I had some ideas over COVID on ways to improve the website," he said. "We started talking and they suggested maybe a history project. And I was all about that."
At the time, Esri, a company that specializes in GIS and mapping software, had just come out with a series of online templates for making story maps. Jones liked the format of those templates, so he started using those tools to create an interactive history of Woodbridge's housing.
The story map's content has been compiled using publicly available historical and reference materials, as well as the contributions of Woodbridge residents. It tells the story of housing and development in Woodbridge from the arrival of French settlers to the present day.
Topics covered include early development by the Hodges Brothers for industrialists and wealthy professionals, the establishment of working-class housing, resident pushback to urban renewal efforts and contemporary housing developments.
With all the changes taking place in Woodbridge now, Jones is hopeful that newer residents will take the time to check out the story map and learn more about the history of their neighborhood and the struggles that have taken place to preserve it.
"If it wasn't for the neighbors that are leaving or retiring or passing away, then these houses wouldn't stand anymore, including the house I live in," he said.
Keeping the past alive
Jodi Trombley, a business developer with Amazon corporate, has lived in the Woodbridge neighborhood since 2015. Several years back, the mother of three tried to research her own home with her husband, but found that to be a difficult endeavor. Having seen the story map, she considers herself a fan.
"Even on my phone, it was really cool to see the overlays of the original mapping, the outline of Woodbridge and how it updated and highlighted the different streets," she said. "The story map really did a good job of giving you a framework of the whole neighborhood and how it developed."
In addition to the story map, WND is also in the process of making even more history available to residents and others who are curious about the historic neighborhood.
"We have a number of historic documents that we've been aggregating over the years. So we worked with the Detroit Historical Society to archive those documents," Holmes said. "And we are finalizing an oral history project with a number of longtime Woodbridge neighbors and some people who have lived here during the time of urban renewal."
The archives are currently cataloged online, and the oral history project is expected to be completed later this year.
– Photos by Nick Hagen.
– Resilient Neighborhoods is a reporting and engagement series that examines how Detroit residents and community development organizations are working together to strengthen local neighborhoods. This story was originally produced and published by Model D Media and is reprinted in New Michigan Media newspapers through a partnership supported by the Kresge Foundation. It is edited for style.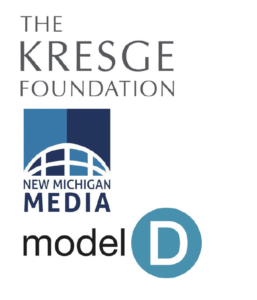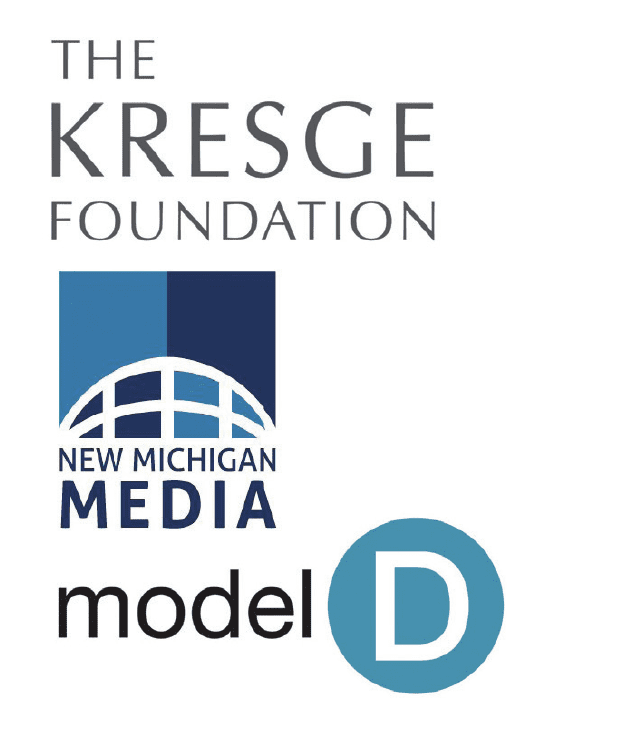 Also read:
Resilient neighborhoods: Southwest Detroit nonprofit celebrates opening of youth-driven community center
Resilient Neighborhoods: New Southwest Detroit mixed use development prioritizes affordability