As Dearborn Heights' community and economic landscape transforms to reflect its neighboring city of Dearborn, so must the city's government transform to reflect its constituents.
Over the years, many Arab Americans have steadily moved from Dearborn to Dearborn Heights, a bedroom community whose obstacle to tremendous ambitions has always been a smaller tax base.
But just as Arab immigrants changed the face of Warren Avenue in Dearborn from a barren road to a vitalized business corridor, Arab American residents and businesses are paving a path for a commercial downtown district in Dearborn Heights.
Homeowners and entrepreneurs praise the city for exceptional basic services and policies that welcome investment, yet many claim its government is slow to catch up to the demographic and economic changes.
Few Arab Americans serve in the City Hall, police, fire or other departments. When an administration and law enforcement do not fully grasp many residents' culture and the needs of the people they are expected to serve and protect, mistakes and cynicism are bound to appear.
In January 2015, resident Malak Kazan sued the city in U.S. District Court in Detroit. She was forced to remove her hijab in the presence of men during booking after being arrested for driving with a suspended license the previous year. Later in 2015, the Dearborn Heights Police Department updated its policy on booking and photographing people who wear a religious head covering.
Strides continue to be made, thanks to some current city officials' diligence and community members who recognize the importance of voicing their concerns.
Whether you agree with our assessments of the candidates or not, the best way to get your voice heard and affect a positive change in your city is by heading to the polls and voting in the August 8 primary and November 7 general elections.
We may revisit our endorsements before the November 7 general elections based on the candidates' performances.
We believe the following candidates are up to the challenge of steering a city facing complex transformations to great success:
Mayor: Dan Paletko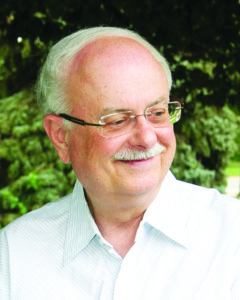 Three candidate names will appear on the August Primary ballot. You can only vote for one.
The top two vote getters will advance to the general elections in November. Councilwoman Lisa Hicks-Clayton and Crestwood School Board member Eduardo Garcia are challenging incumbent Mayor Dan Paletko, whom we believe deserves re-election.
The city has endured setbacks, but most of the positive changes have been made under Paletko's leadership. The mayor has demonstrated an open-door policy when it comes to residents' and Arab Americans' concerns.
With the help of Building and Engineering Director Mohamed Sobh, Paletko is spearheading the development of a downtown Dearborn Heights along Ford Road, between Beech Daly and John Daly Roads. He also recognizes Arab Americans as major contributors to strengthened commerce in the area.
When residents who live behind the upcoming commercial corridor complained about safety concerns, Paletko worked alongside neighbors and Sobh to introduce corrective measures in the zoning codes.
Among some of Paletko's accomplishments are leading changes in street lighting, liability insurance and emergency equipment and working with Ford Motor Company and other businesses and mayors to revitalize the Van Born Corridor.
We haven't heard the same from community members regarding Hicks-Clayton's performance on the council. Her lack of leadership could reflect similarly if she's elected mayor. She would also retain her seat on the City Council if she loses her bid for mayor.
Although Garcia holds an admirable education degree and could be a competent candidate, he has not yet run a visibly effective campaign.
City Council
Eleven candidates will appear on the August Primary ballot. You can only vote for four. The top eight will advance to the general elections on November 7 to compete for the four available seats.
We believe the following will introduce fresh perspectives and should fill those seats: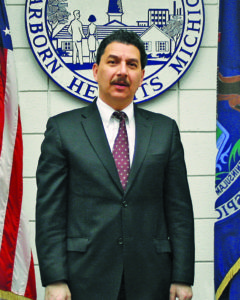 Robert Constan
Constan was the Council's president pro-tem from 2001 to 2006, until he successfully served three terms in the State House of Representatives until 2013. He came back to Dearborn Heights to become the council's president, a position he currently holds.
During his tenures on the Council and in the State House, Constan has grown to be a friend of the Arab American community, making himself available and regularly attending functions.
Constan grasps what the city with a small tax base needs to attract residents and businesses, starting with an understanding that an influx of Arab American home buyers has improved the quality and value of properties.
Bill Bazzi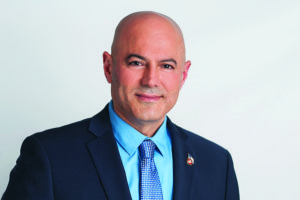 Once an engineer at two major aeronautic corporations and with 21 years of service in the United States Marine Corps, Bazzi is an exceptional and disciplined role model for the Arab American community and its youth.
He aims to establish more effective measures to channel residents' and business owners' concerns to the city government so solutions can be quickly implemented.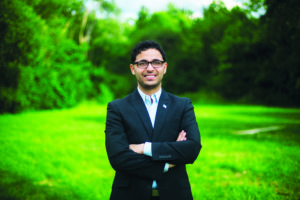 Mo Baydoun
The 27-year-old Arab American small business owner is ambitious and is able to relate to the needs of small businesses and what it takes to make it easier for those business to consider Dearborn Heights their home.
Baydoun promises improved services and programs for seniors and youth, as well as a transparent government.

Jeff Mallad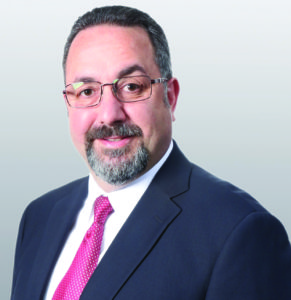 Mallad is another successful Arab American small business owner and has 20 years of experience in the healthcare industry. His vision is boosting safety and health standards. He also pledges to improve services while identifying new ways to generate income without raising taxes.
Neither the city clerk nor the treasurer face primary challenges, so The AANews is not issuing any endorsements in those races.
The AANews will issue endorsements in Dearborn's various races, as well as those of other cities, next week.