DEARBORN—A cup of Joe is readily available at almost every intersection in the metropolitan area, especially Dearborn, where coffee shops, diners, hookah bars and gas stations all boast a bold and strong coffee.
But quick access to caffeine doesn't necessarily equate to a high quality bean.
This month, Ibrahim Alhasbani had a soft opening for his Yemeni coffee shop "Qahwah House" located at 6655 Schaefer Road.
The spacious shop has high ceilings and is carefully decorated with accents of wood and traditional Yemeni relics.
Alhasbani moved to the United States in 2011 and lived in New York City, where he worked in marketing and business administration.
A year ago, he decided he wanted to leave the bustling big city life for Dearborn so he could catch his breath. He felt that New York was too busy.
"I moved here because it's a mix between Arabic and American style," Alhasbani said. "That's why I like it."
Alhasbani said that he also wanted to make Yemeni coffee more accessible to the public since it is so expensive.
In some places, Yemeni coffee can be found priced at more than $200 a pound, but Alhasbani will be selling his coffee at a fraction of that at roughly $25.
"I wanted to bring Yemeni coffee to the world," he said. "It's the first coffee in the world and the best coffee in the world."
Alhasbani and his family own the farm where his coffee beans are sourced. He said his father and grandfather worked in the coffee industry for a long time.
The pride for his family, home country, and the history of the Yemeni coffee bean all fuel Alhasbani's passion for running a café.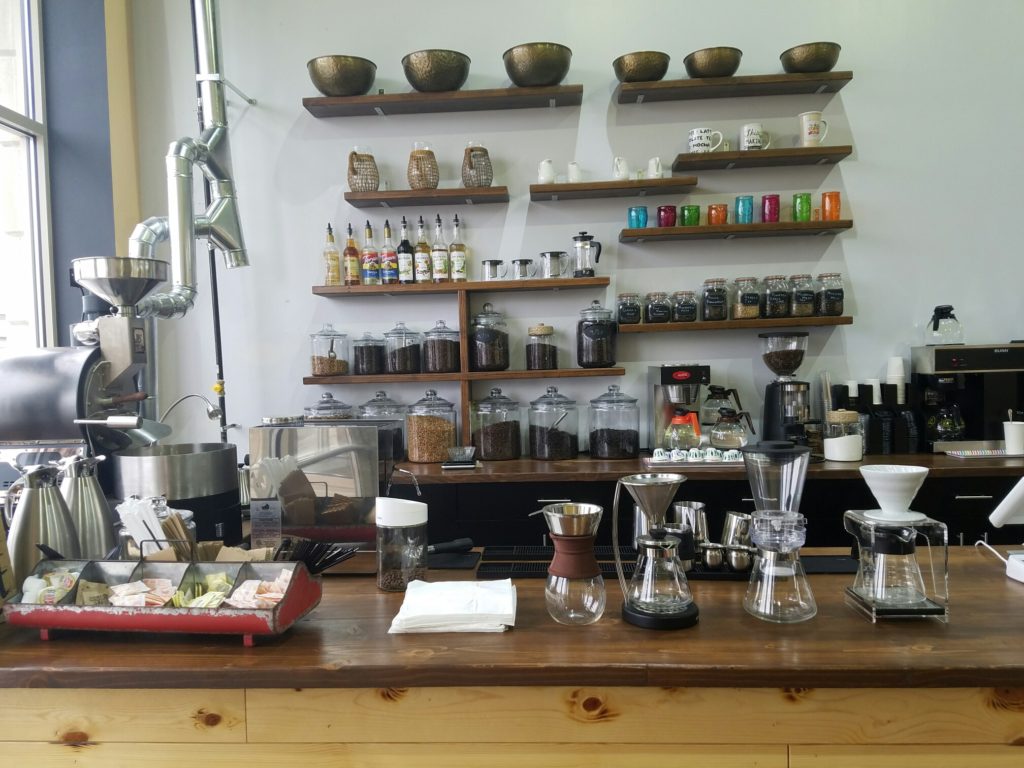 Yemen is known for the port of Mocha or Al Mokha, where the shared name of the delicious espresso and chocolate drink gets its fame.
"I don't know if you heard about Mocha," Alhasbani said. "Its not chocolate or coffee, it is the port of Yemen. It was the first port for coffee in the world. The first shipment of coffee was from this place."
One blend of coffee that Alhasbani makes at Qahwah House consists of coffee husks.
"Coffee husks are good for the body and the stomach," he said. "It can help you to lose weight."
In addition to the coffee beans that Alhasbani roasts and grinds in-house, he also offers tea and some food items.
Both the tea and coffee served can include added spices, depending on what the customer wants. One blend of tea Alhasbani made included cinnamon and cardamom.
He offers a pastry called bint al-sahn or sabaya that many Yemenis consider a particular favorite. It's pronounced by the former name in Sanaa, the region he's from.
"It's a main dish for a lot of people," Alhasbani said. "They eat it in the middle of the lunch. I like it after because it is sweet."
Alhasbani bakes the layered pastry and serves it with a drizzle of a Yemeni honey on top.
"Our honey is famous," he said. "We call it sidr. It is 100 percent organic and 100 percent honey. It will help give your body energy."
In addition to coffee and tea, Qahwah House also offers cakes and pastries from Zingerman's Bakehouse in Ann Arbor.
Alhasbani only uses Yemeni coffee beans in the coffee drinks made at Qahwah House. Customers can ask for lattes, cappuccinos, espresso and anything else they might ask for in a typical coffee shop.
A neat feature to Yemeni coffee is that the beans are naturally sweet, and sometimes they consist of fruity notes like mango.
"If you want to try the best coffee, you have to try a pour over," Alhasbani said. "No sugar, no milk. This is the way for a pour over."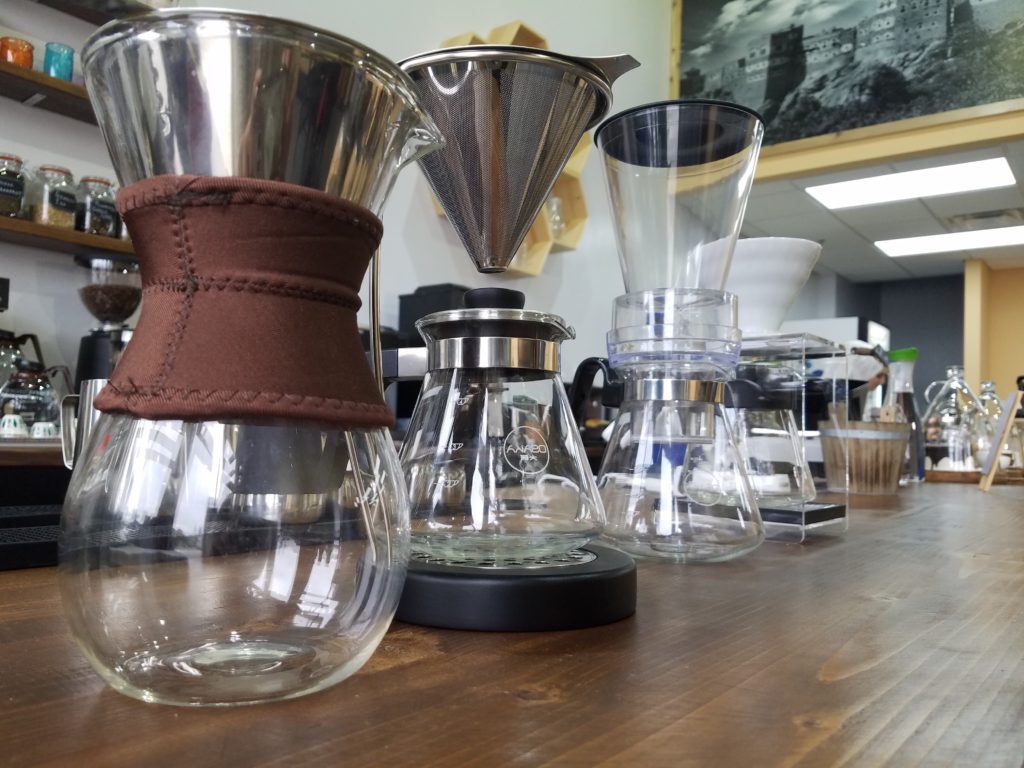 A pour over is a handcrafted style of brewing coffee which requires a slow rhythmic process. After the first drops of water are absorbed in the beans, they must fluff up or "bloom" before more water is poured on top. This way of making coffee helps to maximize flavor and quality for the coffee drinker.
Qahwah House is in the process of planning its grand opening for sometime in late October.
Right now, patrons can frequent the shop daily from 9:30 a.m. to 10 p.m. After the grand opening, Qahwah House will have expanded hours. He also hopes to eventually expand to more locations.
"It is not just about the coffee shop," Alhasbani said. "It is not just about the place. I want to bring Yemeni coffee beans to the world."
He said he's trying to help Yemeni coffee make a worldwide comeback.