ANN ARBOR–The University of Michigan (UM) Central Student Government (CSG) passed a resolution to have the University's Board of Regents form an ad hoc committee to investigate companies that are tied to human rights violations against Palestinians.
The meeting began at 7:45pm and the vote took place at almost 3:00am.
There was an uproar of applause and tears when the final count was announced.
During the meeting, many students spoke for and against the resolution.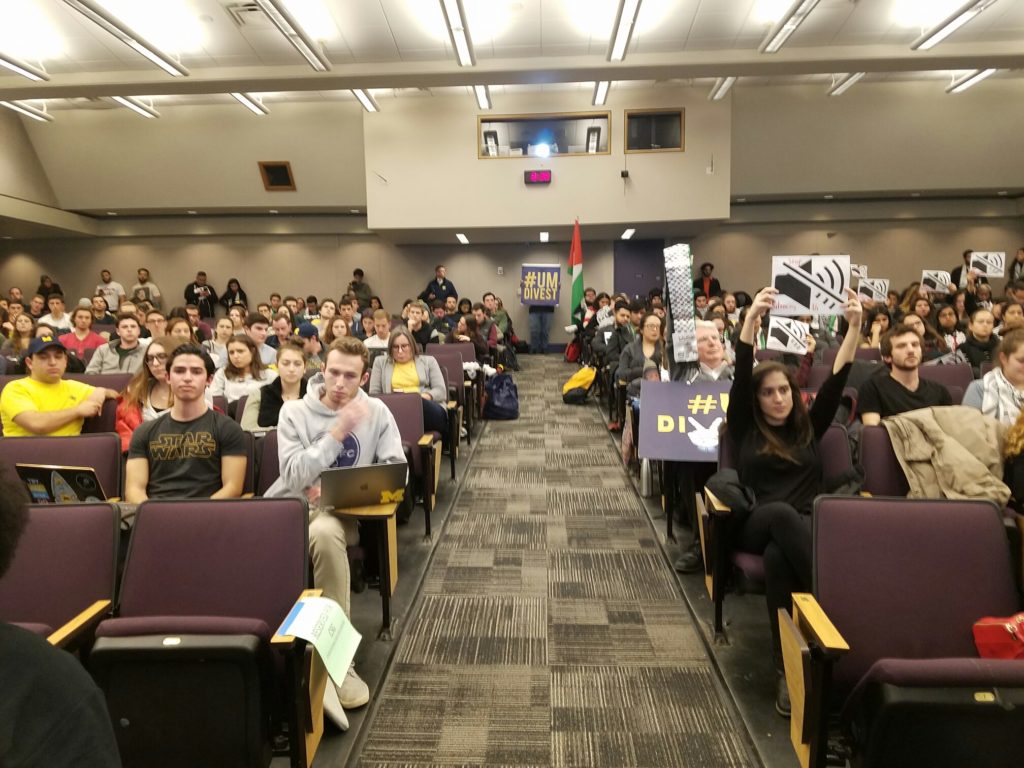 Companies to be included in the investigation are Hewlett Packard, Boeing, and United Technologies.