I want to give back to all of you. I truly believe that there is no greater calling than public service. I want the opportunity to fight for you.
DEARBORN — More than 500 people attended the first fundraising dinner for long-time real estate broker Sam Baydoun, who recently announced his bid for the Wayne County Commission seat being vacated by Commissioner Gary Woronchak (D-Dearborn).
The event was held at the Ford Community and Performing Arts Center on February 19.
Woronchak, who is currently the commission chairman, attended the event, but said he hasn't taken a formal position of supporting a candidate since he is running for State Senate.
"Obviously Sam is good man," Woronchak told The AANews. "He is well liked in the community and he's sincere. Obviously, this turnout shows that he's got great support."
Woronchak added he and Baydoun have been friends for a long time.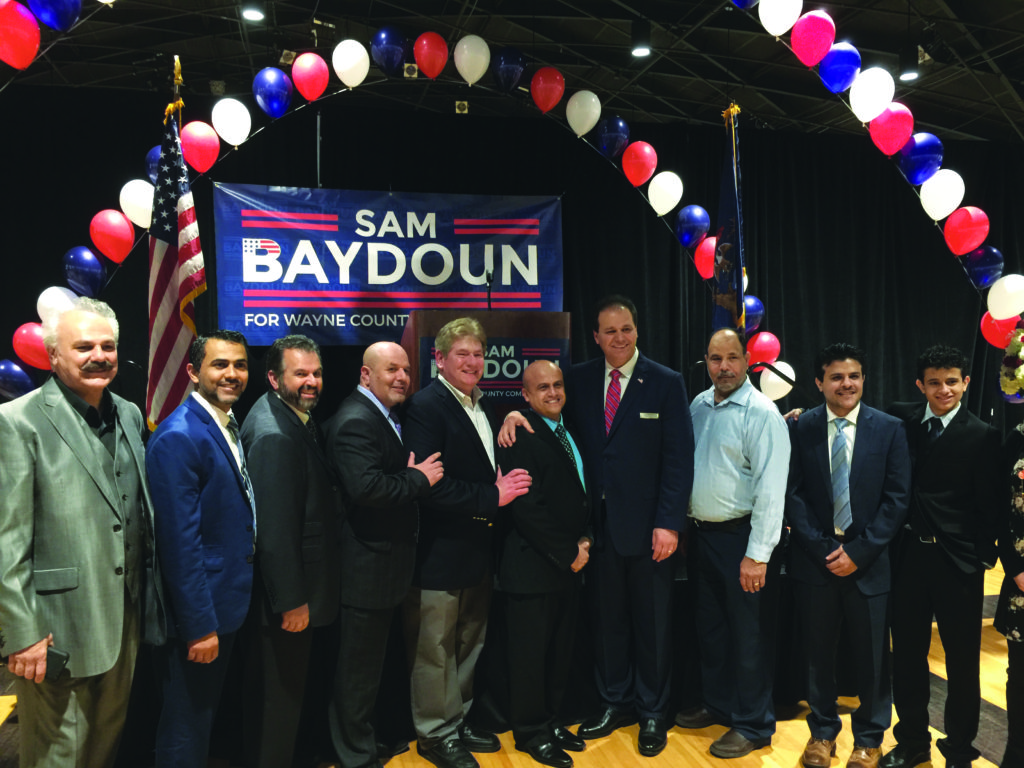 U.S. Rep. Debbie Dingell (D-Dearborn), attended along with her husband, former U.S. Rep. John Dingell (D-Dearborn), State Rep. Abdullah Hammoud (D-Dearborn) and Dearborn Mayor Jack O'Reilly, among many others.
Hammoud also said that hasn't formally supported anyone and encouraged any citizen to run for public office. He said it's exciting to see someone run for office who has been a part of the community for so long.
Hammoud said that he hopes the next county commissioner will be a partner.
"Out of the county commission I'm hoping for somebody I can work with," he told The AANews. "Some things we can accomplish at the state level, other things at the county level, other things at the city level. So, I'd like to see a stronger partnership between all three levels of government in that respect."
Hammoud added that he wants someone who will listen to the community's needs and make them their focus moving forward.
"We're going to have a new person at the county," O'Reilly said during a speech. "If we are going to have someone new, the person we need to have is the man sitting right there in front of me." He gestured to Baydoun.
"You need a person who knows how to work with others, a person who knows how to bring people together. I can't stress how important it is for the future of Dearborn that we send somebody there to the county who really represents the best of Dearborn; the best of what we've got."
O'Reilly also said it was important for Baydoun to win the commission seat because it is the best thing for Dearborn in the long term.
"He's going to be a guy that is working to address the serious problems on your behalf," John Dingell said. "He's going to do a great job once he's elected."
Baydoun's youngest daughter, Lily Baydoun, also spoke.
"I'm only 12 years old and every day I watch my dad play the role of being my mom and my dad," she said. "To him, it is always about helping people. Whether it be my mom, my brothers, my sister, a neighbor or a client, my dad will always help if he can."
Baydoun's wife, Ibtihal, fell critically ill in July 2016, requiring him to hire caregivers for her at home.
Baydoun told the crowd that he's grateful for everyone's support, that he looks forward to continuing the progress Dearbornites have built and that he'll  be a reliable commissioner.
He also acknowledged that the night was missing one person, the love of his life, Ibtihal.
"The only thing missing from this beautiful event is her presence here tonight," Baydoun said, fighting back tears. "She would have been very proud to see this overwhelming support. They say that every storm in your life is followed by a rainbow [and] tonight I am seeing my first rainbow in the form of this overwhelming support."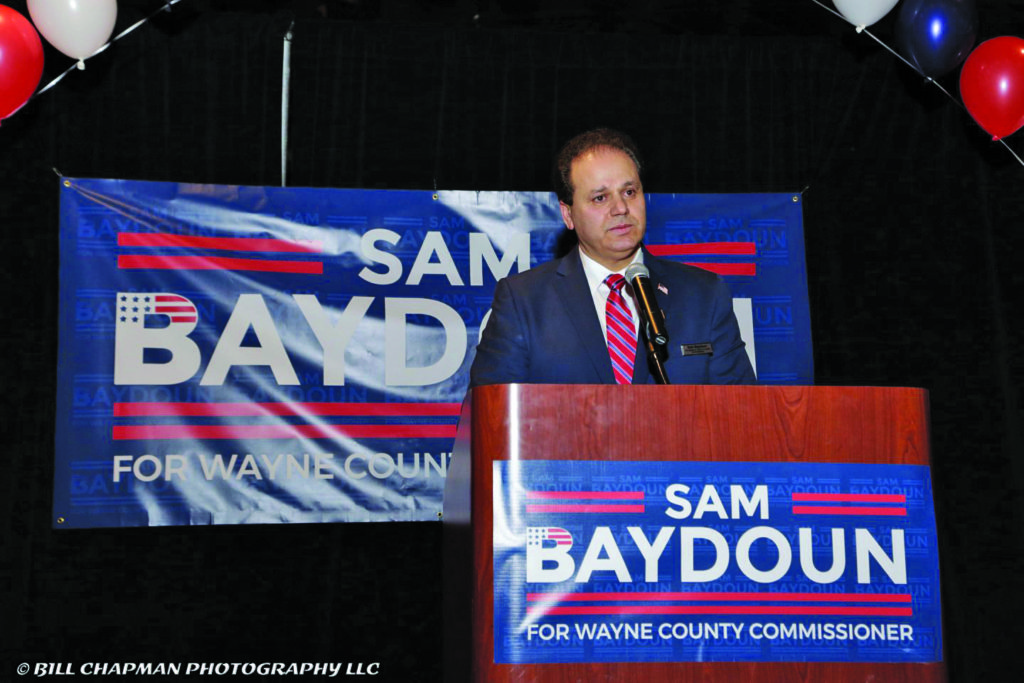 Baydoun said that support comes in the form of love and plain hard work. He said that's what he's given to his clients for the last 31 years as a real estate agent and broker in Dearborn and Allen Park.
"Support is what I will offer my future colleagues on the commission," he said. "Support is what I will offer our libraries and museums. You see, ladies and gentlemen, support is what I will offer to all of you. I will ensure that all of Wayne County government is transparent, efficient and most importantly working for its citizens."
Baydoun said his decades of working with everyday working people is unmatched. The 31 years as a real estate agent and broker bring a lot of important experience in complex business development transactions and contract negotiations, he said.
He added that he'll work to bring regional economic development and provide real concrete solutions to regional transit issues the area is experiencing.
Baydoun also said that as a Wayne County commissioner he will continue to make public safety one of his priorities. He added that in the coming weeks his campaign will begin to knock on doors and that he wants to know people's stories, to give them a voice through him.
"I want to give back to all of you," he said. "I truly believe that there is no greater calling than public service. I want the opportunity to fight for you."