DEARBORN HEIGHTS – Following his sudden resignation, the city's former building and engineering director is threatening to sue a Council member for making allegations about corruption in the department.
The mayor accepted Mohamed Sobh's resignation on September 27, two days after Councilman Bill Bazzi said at a City Council meeting that he's received numerous complaints from residents that Sobh's department approves permits "behind closed doors" and extorts residents for monetary gain.
At an October 9 City Council meeting, Sobh's attorney, Amir Makled, told the Council that his client is seeking a formal retraction and apology from Bazzi for making comments that "defaced" Sobh's reputation.
"An employee of the city of Dearborn Heights has served this city with integrity and honor for nearly 20 years and had his reputation tarnished," Makled said. "The comments made were done maliciously, recklessly and irresponsibly, without any investigation."
He added that the Councilman made the claims with the intent of attacking Mayor Dan Paletko's administration and for political gain.
Makled told The AANews that if any public official continues to defame Sobh's character, he will have no choice but to pursue legal action.
He further explained that Sobh had intended to retire and submitted his resignation to the mayor on Sept. 17; and that he only wishes to clear his name and any misconceptions regarding any appearance of impropriety from him or the Building Department.
On the other hand, Bazzi told The AANews that he's standing by his statements and that a retraction, "isn't gonna happen."
"As an elected official, I'm compelled to report what the residents are telling me – that department heads are abusing their power," Bazzi said. "And they're all saying that Sobh abused his power, harassed them and mistreated them."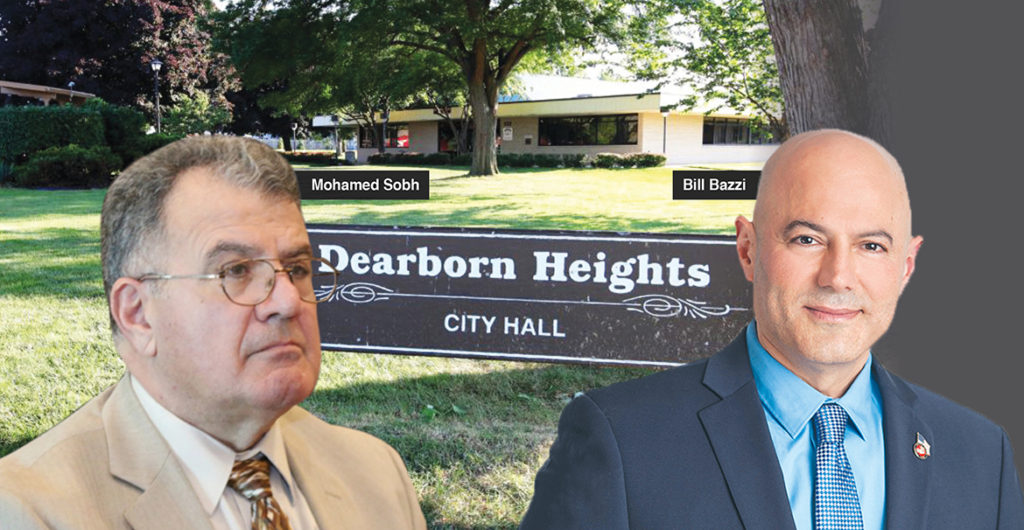 At the Sept. 25 Council meeting, Bazzi said he was "disgusted" at the conflict of interest that arose when Sobh wrote an elderly and terminally ill resident who wanted to sell her home about $15,000 to $20,000 in violations (city inspections repair report). Sobh then bought the home, made the repairs and listed it for rent three months later.
Bazzi added that although he never mentioned Sobh by name at a Council meeting, he's received numerous calls and messages sharing unpleasant experiences with Sobh and thanking him for fighting corruption in city government. Retracting his comments would be to shut out concerns voiced by residents and betraying them.
In response to news of Bazzi's accusations at the Sept. 25 Council meeting, some residents also shared their experiences on social media. Some applauded Bazzi, leaving comments including, "good riddance", "I'm sorry Sobh is rude and very unfair to certain residents" and "[they] wanted me to do 15-20k worth of work to get a [permit]."
Others were critical of Bazzi's allegations, saying Sobh ran the department with "dignity and class" and were irked that people were "bad mouthing without knowing the full story."
Bazzi said that before he brought the residents' concerns to light at the Council meeting, he'd attempted at least three times to address the issue in private with the mayor and other council members, to no avail.
During that time, Sobh, who retired in 2012 and has been on a temporary contract with the city, had asked for a raise. But with a department plagued with accusations of corruption, Bazzi said he and some of his colleagues were hesitant to approve it.
Paletko, who hired Sobh, told The AANews that Bazzi has "been going after Sobh for some time now" and that his accusations were "very disrespectful."
"If you're going to make an accusation that nasty, you look at all the facts in front of you," Paletko said.
He added that he'd asked Bazzi on multiple occasions for the elderly woman's address in order to follow up on the situation, but that Bazzi hasn't provided it yet.
Paletko also said the city had already made it a rule prohibiting a building department head from owning property in Dearborn Heights aside from his or her own home due to a potential conflict of interest. However, that is an administrative rule and not law.
He said he didn't request any corrective action because Sobh acknowledged the purchase and rental of the home and because he was already going to resign.
Paletko and other sources within city government confirmed to The AANews that the Dearborn Heights Police Department confiscated files obtained from the Building Department and has turned them over either to Michigan State Police or the FBI, who would conduct an investigation. A Dearborn Heights police official will coordinate with the investigation.
"I think it's extremely important to clear his name," Paletko said, adding that he doesn't think the investigation will turn up anything "particularly disturbing."