Dearborn – Fifteen community organizations and restaurants came together to host The People's Iftar dinner in the Annex of the Arab American National Museum on Wednesday.
Attendees included council members from various Metro Detroit cities and other elected officials, local political activists, religious leaders and former gubernatorial candidate Abdul El-Sayed, who gave the closing remarks.
The night featured a panel discussion on co-governance, empowerment and cooperation between southeast Michigan's political organizations moderated by Detroit-based community activist Seydi Sarr.
The panel included Sara Habbo, a candidate for Southfield City Council; Detroit City Councilwoman Raquel Castaneda-Lopez (District Six), the first Latina on the Council; State Rep. Abdullah Hammoud (D-Dearborn) and Tasha Green, the first Black woman on the Westland City Council.
"Ramadan is a time that brings families and communities together," said Natalie Gallagher, one of the event's organizers. "This tradition provides the opportunity for communities of all backgrounds to come together and engage with political representatives on issues that impact their lives."
Gallagher emphasized the importance of co-governance and inclusivity in political efforts to create meaningful change.
Opening remarks were delivered by Dearborn poet and writer Yasmine Rukia, Imam Mohammad Ali Elahi of the Islamic House of Wisdom, and Ahmad Alkaabi of the Iraqi American Student Union at the University of Michigan-Dearborn.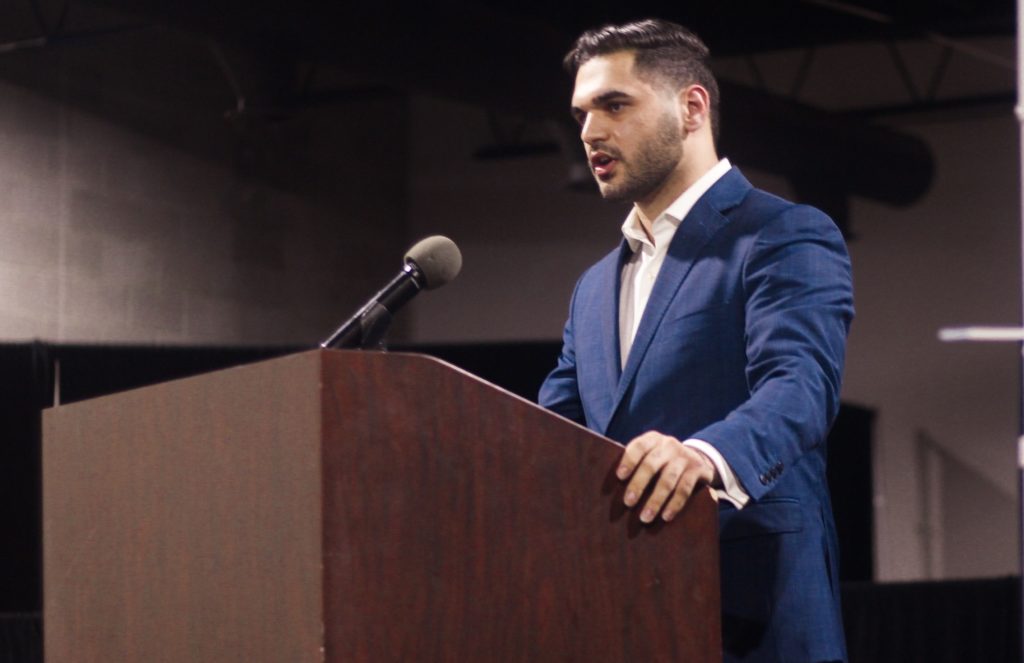 Alkaabi told The Arab American News that the goal of this event was to create a space for community members from different cultural, ethnic and religious backgrounds to come together and find ways to organize and empower one another.
"Our speaker selection process was intentional," he said. "We made sure that speakers were candidates and public officials who have a track record of transparency and inclusion in their policy stances."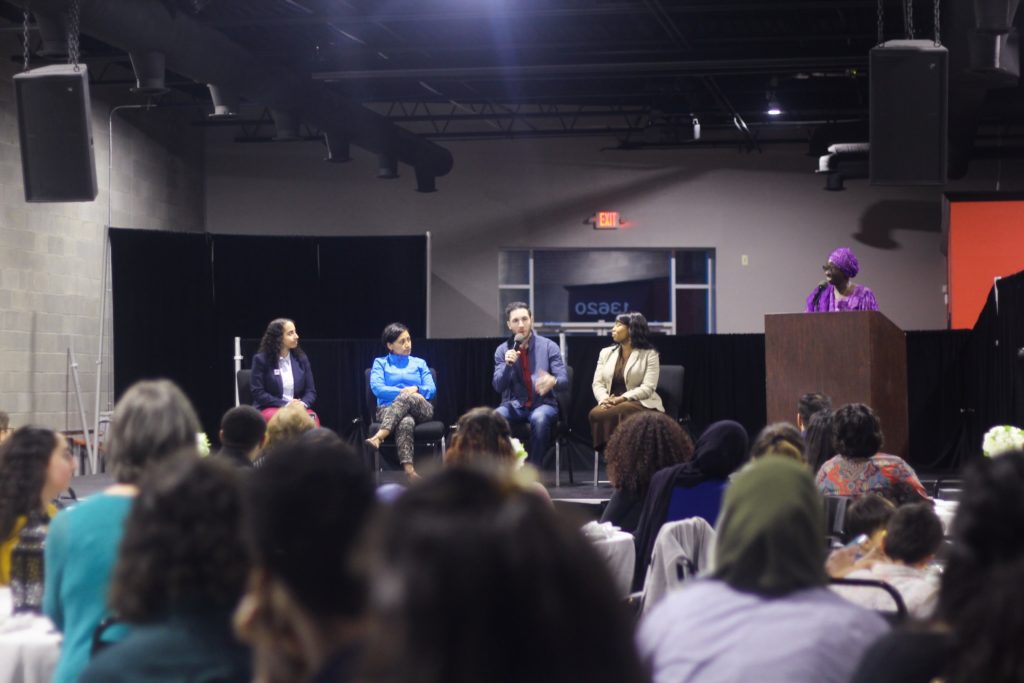 The panel discussed issues regarding their own districts and speculated on creating more fruitful and binding relationships across racial and cultural lines.
"My office participates in inclusivity and empowerment by being intentional about hiring keen young minds often from underrepresented backgrounds," Hammoud said. "But we have people from a range of backgrounds working with us, which is important in creating inclusive conversations for all."
El-Sayed echoed this idea of inclusivity in his closing remarks and talked about the benefits of having a stake in a shared future.
"If we were to put an adjective on this iftar, then this is the intersectional iftar," he said. "There is strength in our differences. Only by knowing one another and engaging one another can we realize our true power as humans. If that's not intersectional, then I don't know what is."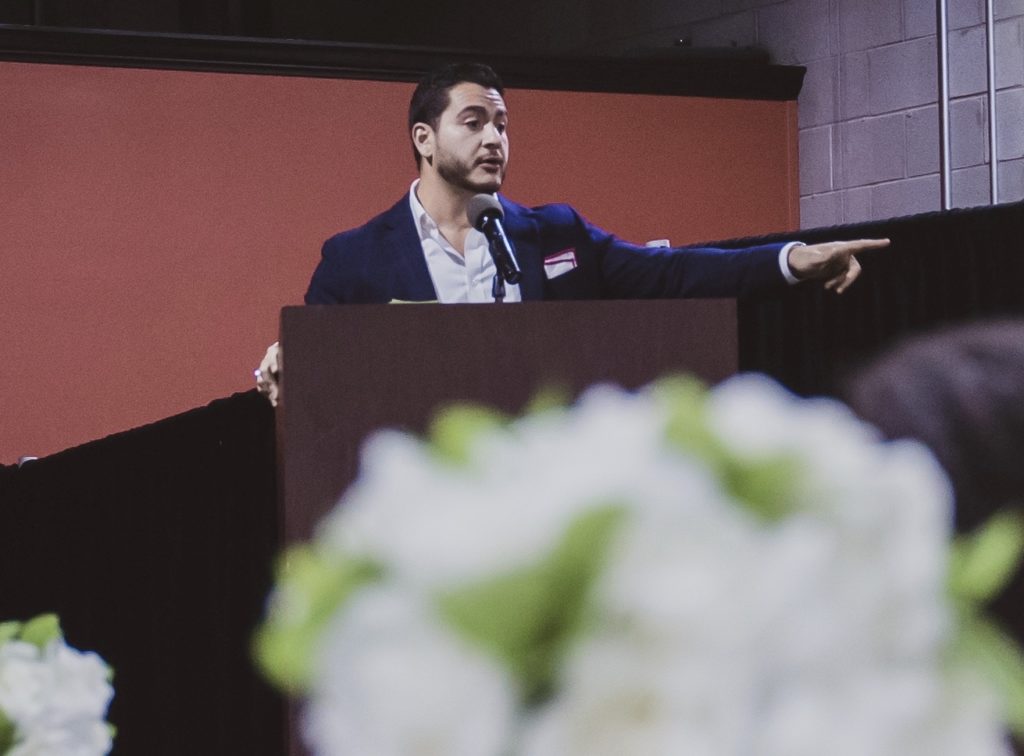 He remarked that shared power means acknowledging that communities are never mutually exclusive to one another.
"People in power, like those in the White House, know how to divide and conquer," he said. "They pit one marginalized group against another to achieve their aims. Its only when we come together and explore our shared interests that we oppose that kind of mentality."