DEARBORN HEIGHTS — Abbas Youssef remembers the mood in his southern Lebanese village the day Israel fled and relinquished control of the region after 22 years of occupation.
Israel was driven out by Lebanese resistance on May 25, 2000, a day known to many in the Lebanese American community as Liberation Day.
The Guardian reported a chaotic and humiliating scene for Israel during the week the Israeli forces fled the occupied territory. Many of its Lebanese collaborators, like the proxy militia South Lebanon Army (SLA) and their families, sought passage to Israel soon after then Prime Minister Ehud Barak signed a unilateral withdrawal.
For those living under decades of occupation, like members of Youssef's family in his childhood village, the atmosphere was triumphant and liberating.
"Although southern Lebanon did not know the inhumanity of settlements like the ones in Israel's other occupied territories, we had been afraid that without Lebanese resistance, we would have seen the same phenomena occur in our land," Youssef said.
Youssef, who holds a PhD in engineering, moved to Dearborn in 1979 and now resides with his family in Dearborn Heights. Though he did not live in Lebanon during the occupation, the magnitude of his ties to his homeland made the occupation and subsequent withdrawal a significant part of his memory.
His small village, al-Jebbein, is near the country's border with occupied Palestine. The name relates to the areas many hand-dug wells of water.
He left Lebanon during the civil war in the late 70s to pursue college education in the United States.
Israel first invaded Lebanon in 1978. Though the United Nations and the Carter administration fielded a peace keeping contingent in the southern part of the country, Israel only partially withdrew from its occupied territories.
It staged a full-scale invasion in 1982 and installed Amin Gemayel, a member of the right-wing Phalangist party, as president in Beirut. Fierce resistance from various Lebanese factions took back much of occupied Lebanon, with Israel maintaining control of large strips of land along the southern border.
While the world turned its attention to the Palestinian intifada in West Bank and Gaza, a spring 1989 newsletter by the Middle East Philanthropic Fund called Israeli presence in southern Lebanon "the forgotten occupation."
"My parents and siblings were all in al-Jebbein when Israel invaded both in 1978 and in 1982," Youssef said. "I visited my village twice during the occupation and once after Israel's withdrawal.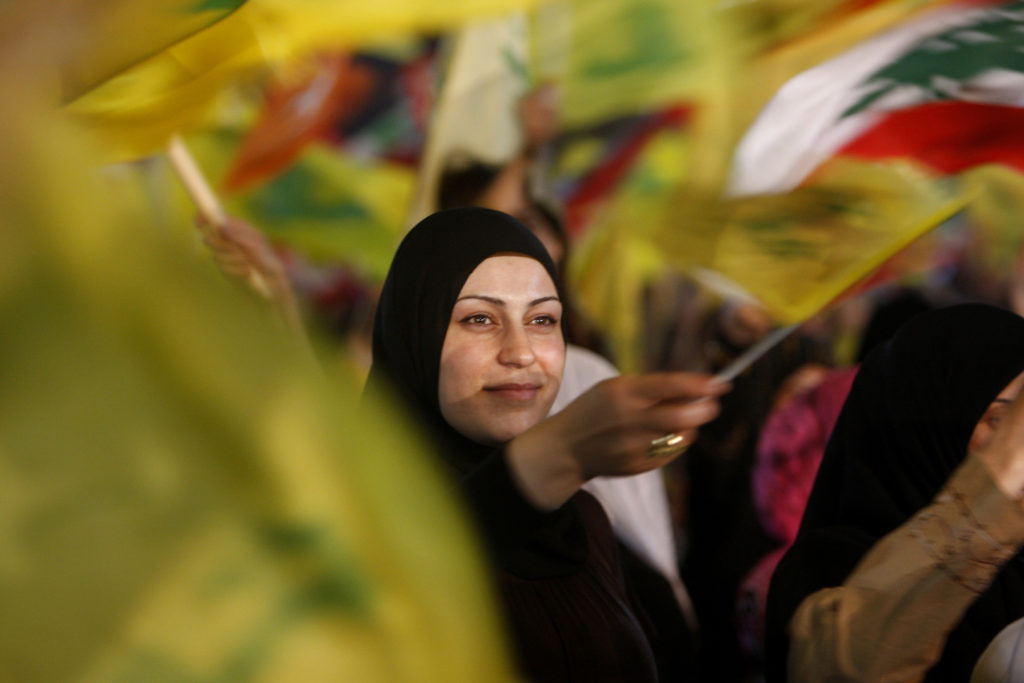 "During occupation, I had to go through security checks and had to get a special permit to visit my home. The atmosphere was dark and solemn. Many people had left, but my family remained, though no one was cheerful about living under occupation. It was a gloomy, fearful time."
He recalls how different his village seemed when he came back to visit in 2002, just two years after Israel's withdrawal.
"Fear and trepidation was replaced by jubilance and a sense of relief," he said. "People were still celebrating and would stay out well into the night, something that was unheard of during the occupation."
He remembers an incident at his home, only two kilometers away from the border.
"We had cousins and friends over and were staying up playing cards," he said. "It was around 1 o'clock in the morning when a feeling of pure joy and relief took hold of me. I put down my cards and asked my loved ones if they realized how amazing it was that we could enjoy the night together without fear.
"No one knows the value of this liberation more than those who belonged to southern Lebanon and saw the effects of occupation," he added. "The nightmare of potential abduction, imprisonment and torture by Israel stays with Lebanese across the globe."
Youssef's family was involved in resistance movements against occupation, though in an unofficial capacity. People from his village were involved in the very first uprisings deep in southern Lebanon.
In one harrowing episode, his sister tried to protect her neighbor from the SLA after they came in search for him. She shielded him with her own body before the militia were finally able to snatch him and execute him out in the open. She was later arrested and held for several days for taking part of the uprising in her village.
These common occurrences would add weight to eventual withdrawal of the SLA and Israel. Because of Hezbollah's presence in southern Lebanon, celebrations of the day of liberation are often subdued in cities like Dearborn and Dearborn Heights, where Muslims are put under scrutiny by the federal government.
"I was in Philadelphia on a business trip when on the day liberation was declared," Youssef said. "My wife, Najwa, called me to tell me the south was free and that she was taking the kids to celebrate with others on Ford Road. We were extremely happy and knew then that this was a great day."
Youssef said he thinks fear of association with Hezbollah should never curb the importance of the day or limit celebrations around it.
"Resistance took many forms," he said. "To peg it to one party or group is misguided and forgoes all the hard work and sacrifice made to achieve liberation from occupation. This is why May 25 should always be celebrated as the day of liberation in the expat Lebanese community."