DEARBORN —As the Lebanon protesters clash against elite institutions and moneyed influence in their country, local Lebanese expats have come together to bring fresh perspectives on the political storm unleashed across their homeland. 
Many have gathered in Dearborn's most recognizable institutions, with its municipal buildings and parking lots acting as makeshift public squares. At the same time, those who express their solidarity and frustration through prose have decided to put pen to paper.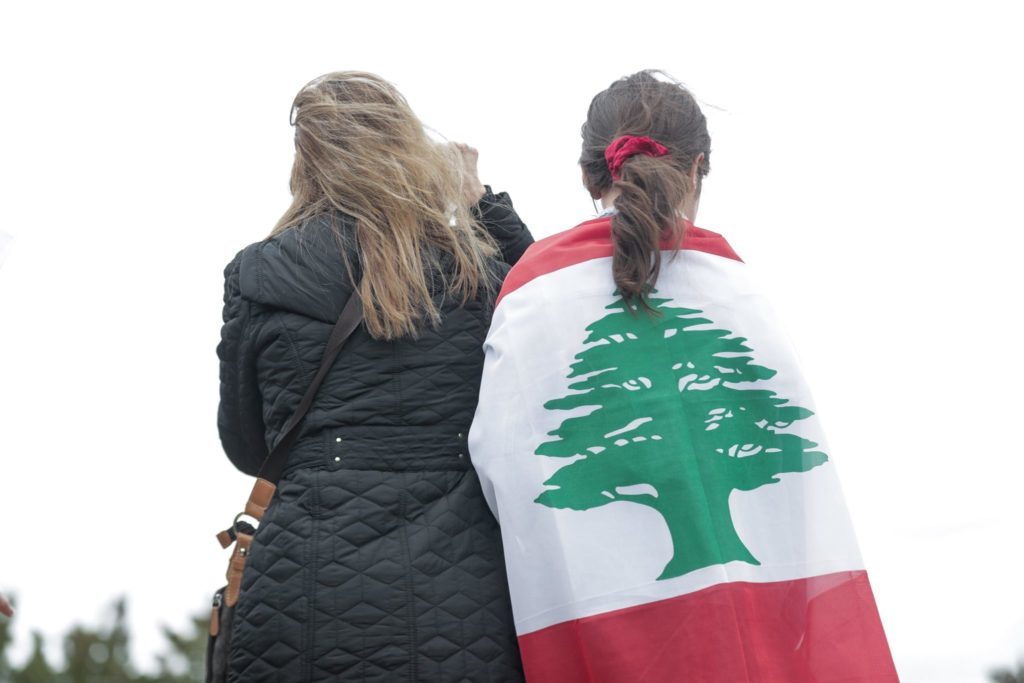 Yasmine Rukia is a well known and now celebrated writer in the Dearborn/Detroit literary and poetic scene. She has been kind enough to let us publish her recent poem on Lebanon and spoke to The Arab American News over the phone to share what drove her to write it.
Rukia's work plays with form, is often experimental, pushes certain boundaries and tackles headier subjects like gender, empire, resistance and popular culture. 
"Thawra: A WhatsApp message gone viral" is her ode to revolution and plays with both realism and metaphor:
---
In a beautiful country 
a child is beaten for not selling flowers, 
a woman walks the 
street wailing for milk. 
Perseus' prize, the slain carcass,
noble stone Rouche, 
counts hours until 
the power comes back. 
Trash is lining the streets, 
like a second skin
Spilling into courtyard gardens 
reserved for blooming 
flowers and laughter.
We burn it by the barrel. 
eau de parfum diesel
a ceremony to clear air.
In this place, I am visible 
for all the wrong reasons. 
A man with six languages 
& seven children 
tells me I'm beautiful 
like his dead wife. 
in a country overtaken by greed. 
poolside, I watch the brown bodies 
tread bleached waters 
a small glow from a screen. 
A buzz of a word,
a will, a WhatsApp message gone viral: 
'final notice to my heart, 
to love is to keep moving
towards something real'. 
Botox injected gentrification
Over cement set in shrapnel 
We've fallen in love 
with a country the banks sold 
to the highest bidder 
& I've done nothing 
but smoke under
what privatizing couldn't reach, 
the rising sun. 
Does it walk, or does it not? 
(Are we walking?) Ya Libnan: 
Martin Luther King JR. says 
crawl if you have to 
& habibi we still have our shoes.
---
"Dearborn has a lot to do with my artistic process," Rukia said. "It's such a special place. I identify heavily as a Lebanese American poet, based in Dearborn."
Though Dearborn-based, she routinely interacts with Detroit artists and reads her work in that city's burgeoning art spaces. 
In recent years, Rukia's contributions to the Arab American literary zeitgeist have been published in several prominent outlets like Cliterature, Paper Magazine and Mizna, the country's oldest Arab American literature magazine. She visited Lebanon this summer on her way to an artist residency in Iran for which she was selected. 
"In Lebanon, I tried to write a poem about how I felt being in Lebanon," she said. "However, the poem didn't feel complete. I decided to put it away and come back to it, thinking that Lebanon was always there for me."
At a recent workshop at home, she revisited this poem. 
"For whatever reason (Thawra) manifested from the lines I had already written down," she said. 
Memory and belonging are two big motifs in Thawra. Rukia weaves this association to her ancestral home into a more expansive sketch of the profound socioeconomic challenges confronting average Lebanese. 
"This poem is my way to show friends in Lebanon who are activists in the fold of revolution that I am with them," she said. 
"Not that I'm an expert, but I wanted to bring a different lens to what is occurring right now," she added. "I feel that the media is really trying to make (the revolution) more than what it is, on a lot of different fronts."
Rukia's poem confronts crushing realities of life in a country indentured to international finance, with its land plundered by privatization and its youth clinging to hopes of a fair and equal future. Yet love, beauty and determination are common themes that interplay with some of the more stark imagery. Many in Lebanon have incorporated cultural expression and social play with their protest activities.
"There is something to be reckoned with when you try to see the world for what it is," she emphasized. "Instead of what you imagine the world to be for the sake of your own privilege.
To put the Lebanese protesters down for trying to safeguard whatever happiness they can in a place that is both beautiful yet tragic because of its economic reality (is wrongheaded). I know that we expats love Lebanon but we can't pretend its a perfect place. This poem reflects how I felt when I last visited Lebanon and that's how I'm feeling now. That's the truth I'm speaking to."