One might think that Dearborn prospers businesswise— mainly as home to Ford Motor Company's world headquarters—yet it doesn't, due to the lack of change in the system and in the administration.
Many businesses have moved out after Dearborn established restrictive ordinances. Business owners began setting up shops in nearby cities like Dearborn Heights and Westland due to their attractive streamline efforts and business friendly policies.
In fact, Ford may be Dearborn's only major investment, with its redevelopment project and new campus in the works. However, that's on the west side; there has been no substantial investment in the east side or the Southend.
Last week, The AANews published an article entitled, "Residents, business owners discuss making Dearborn a more cohesive community." Downtown Dearborn Executive Director Christina Sheppard-Decius discussed a market survey that found shoppers were not traveling from west to east Dearborn.
"Even our residents aren't going east and west as much as we need them to," she said, adding that one of the main goals is to get people to shop, eat and travel between east and west Dearborn.
Instead of connecting the two ends in a way that portrays the beauty and diversity of the city as a whole, the current administration only focuses on the beautification and development of the west side.
Also, Dearborn's deep-seated history of discrimination has not yet been eliminated. We may not face it firsthand, but it escalates on an invisible scale and is demonstrated in the lack of administrative representation of Arab Americans in jobs and on commissions in a city with the highest concentration of that population.
For too long, important city appointments and jobs have not been readily accessible to even the most qualified Arab Americans. Our representation there is lacking. This is not good for the community and is bad business for the city. Too many talented Arab Americans are leaving the city for public service jobs at the county, state and federal levels, as well as in neighboring cities. In recent years, the Arab American community has made significant progress as far as representation on the City Council, the courts and the Board of Education. The same progress has not occurred at City Hall.
Mayor Jack O'Reilly, an honest and dependable public servant, has served Dearborn in different capacities for decades, but has not moved the city forward as much as we would have liked— even though he'd previously served as president of the City Council for 17 years and has enough experience to steer Dearborn to the top.
Dearborn Mayor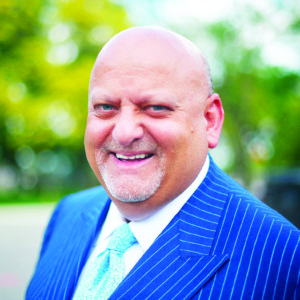 JIM PARRELLY 
Of the five mayoral candidates on the ballot for the Aug. 8 primary election, two will advance to the November 7 general election. You can only vote for one.
The AANews endorses Jim Parrelly in the primary. We believe his qualifications make him the change agent the city needs.
Parrelly promises diversity in City Hall by involving the Dearborn community in the decision-making processes and by hiring qualified Arab Americans in his administration. He and his wife, Denise, are lifelong Dearborn residents, coming from a long line of Italian immigrants who grew up in east Dearborn and now live in west Dearborn. He will definitely find a way to bring both sides of town together.
He has been a successful financial advisor for 38 years and we believe his proficiency and networks can assist the community immensely by bringing in more business and reducing regulations on business owners. Parrelly is also the only candidate untiringly addressing drug abuse in Dearborn. He has vowed to bring back the drug court rehab program the city eliminated.
Dearborn City Council
Of the 16 candidates running for City Council in the Aug. 8 primary, only 14 will advance to the general election in November. You can vote for a total of seven candidates.
We believe new voices on the Council will help bring about the change we want to see in the city and endorse newcomers Fayrouz Bazzi, Leslie Herrick, Sean Green, Nada Al-Hanooti and Ramez Haidar.
We also believe incumbent Councilman Mike Sareini deserves your vote of confidence.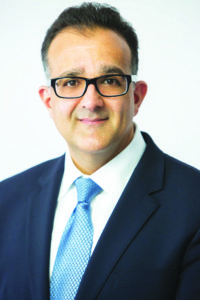 MIKE SAREINI 
Sareini is the only incumbent we are endorsing in the primary election. During the last four years of his public service on the Council, he displayed an exceptional leadership and command of the issues facing the city. He succeeds at tackling challenging issues and does not hesitate to ask the tough questions and make the hard decisions. He has overseen the city's general operating budget of $117 million, while guaranteeing resident concerns are discussed and services are of top quality.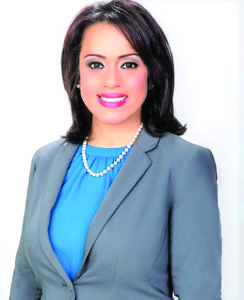 FAYROUZ BAZZI 
Bazzi would be a great addition to City Council. As an ICU nurse, she serves the critically ill in our community every day and attends to their needs, takes care of them during their darkest moments, dealing with life and death decisions. She has been involved in the community and understands the issues at hand. She is a good listener and ready to lead. She will be a great addition to the City Council.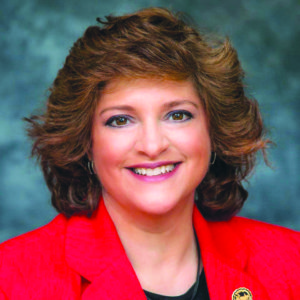 LESLIE HERRICK 
As communications specialist with experience working in City Hall and for the Dearborn Public Schools, Herrick knows what the people want. She will be a perfect addition to the Council. She plans on making Dearborn a "destination city" for all residents to enjoy. She promotes diversity and hopes to find a way to benefit residents and businesses through tax dollars. Herrick wants to bring in more business into the city, which is much needed to keep residents in the city as well as renovate it.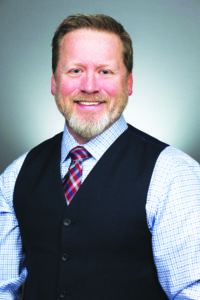 SEAN GREEN 
Sean Green's experience with the Federal Housing Commission and the Dearborn Allied War Veterans Council as well as his military background qualifies him for the position. Because of those, he understands budgeting and collaborative work. Green is a strong believer that diversity is a source of strength to the city that hasn't been utilized properly. His vision and out-of-the-box marketing ideas will bring a new perspective to the Council.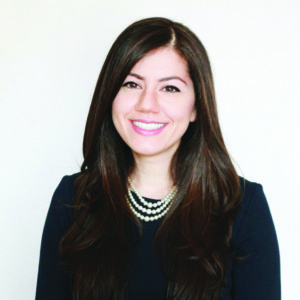 NADA AL-HANOOTI 
Al-Hanooti has been active in our community since her high school years and has the education that qualifies her for a seat on the Council. At 26-years-old, she will be an exceptional example for young Arab American women in our community by being their voice and by bringing new ideas.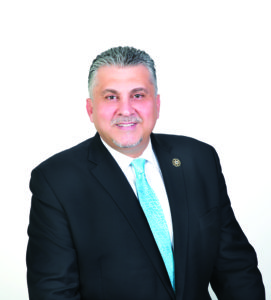 RAMEZ HAIDAR 
Haidar is known for his volunteer work as a commander with the Wayne County Sherriff's office. He does it to protect his community. On top of his law enforcement volunteer work, Haidar has bachelor's and master's degrees in electrical engineering. He wants to reduce the city's crime rate and ensure the availability of police officers, firefighters, EMTs and support staff. He also wants to overcome challenges such as city property tax charges and ensure quality services for all residents. He also wants to raise awareness about substance abuse prevention through intervention programs.
Dearborn City Clerk
Out of the five city clerk candidates, two will advance to the November election. You can only vote for one candidate on the August 8 ballot. We endorse former State Rep. George Darany.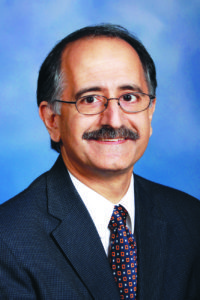 GEORGE DARANY
Darany served on the City Council from 2006 to 2010. He also served as former state representative for six years before being term limited last year. Darany has the experience and disposition to take on the job of city clerk and the responsibilities that come with it, which include city elections, voter registration, absentee voting, bills payment and record keeping. He aims to improve the clerk's office and has proposed adding extended hours to accommodate working people and using more modern technology in providing services to citizens.
Hamtramck City Council
Of the 10 candidates for Hamtramck City Council, we endorse Akil Al-Halemi and Fadel Al-Marsoumi. You can vote for three candidates in the Aug. 8 primary.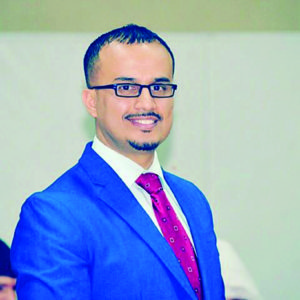 AKIL AL-HALEMI 
Al-Halemi has been a teacher and activist in Hamtramck since 2007. In addition to community policing and safety, he is seeking to raise awareness about the importance of education among youth, strengthen the school system and encourage businesses to open up in Hamtramck. We believe that he is well qualified to serve the residents of Hamtramck.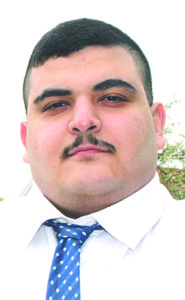 FADEL ALMARSOUMI 
Almarsoumi is an IT specialist who worked at a financial planning company. He grew up in Hamtramck and wants to give back to his community. He listens to residents and can negotiate middle grounds on matters that impact them.
Detroit City Council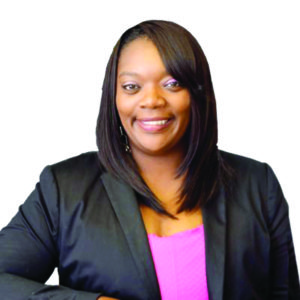 JANEÉ AYERS
Councilwoman Janeé Ayers was elected to a partial term for an at-large seat in a sweeping victory last November. During that campaign, she was endorsed by a broad coalition of local elected, labor, business and community leaders— garnering 60 percent of the vote. She won more than 100,000 votes city-wide— the most of any single city-wide candidate in more than a decade.
She's served on the council since 2015, when she was appointed to fill a vacancy.  Before serving on the Council, she was the youngest vice president of the Metro Detroit AFL-CIO and her union, "UNITE HERE!", where she negotiated contracts on behalf of thousands of hospitality and janitorial service workers. On the Council, she has demonstrated her willingness to work hard; she sits on four committees, more than any other Council member and works to move Detroit forward.
Her key priorities are improving public safety for those who live and do business in the city, working to ensure that Detroit is welcoming and inclusive, and ensuring that Detroit's progress benefits the neighborhoods, just as it is benefiting both downtown and midtown.
Detroit City Clerk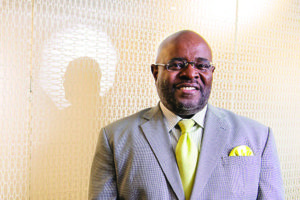 HEASTER WHEELER
Incumbent Janice Winfrey, 59, who stunned Detroiters by ousting longtime City Clerk Jackie Currie in 2005, is seeking her fourth term as city clerk. Winfrey has been doing a considerably better job compared to what she inherited from her predecessor.
However, the city clerk's race this election season has attracted two highly qualified challengers. Garlin Gilchrist II, a 34-year-old former computer engineer and veteran political organizer who returned to his native Detroit three years ago as the Duggan administration's director of new and emerging technology; and Heaster Wheeler, best known to Detroiters as the former executive director of the Detroit NAACP, the largest chapter of that civil rights organization.
We believe Wheeler is the most qualified candidate to be the next Detroit city clerk. In addition to his experience with the NAACP, Wheeler, 60, served four years as a deputy to former Wayne County Executive Bob Ficano. He is well-versed in the challenges of training and deploying large groups of volunteers. His affability and intimate familiarity with Detroit's political landscape are additional strengths that combine with his logistical prowess position him to be the best candidate to succeed Winfrey.