DEARBORN – Ali Hachem, owner of Dearborn's Cheat Treats and purveyor of guilt-free, protein-rich baked goods, is proud of the city of Dearborn and its residents for organizing around this year's Ramadan festivities.
Hachem, a self-trained baker, organized a successful Ramadan festival of his own this year, in front of his Schaefer Road sweet shop. Named Bab El Hara Ramadan Nights, the festival featured local food, drink and hookah vendors.
Hachem said the interest in public Ramadan festivities is a testament to the city's sense of camaraderie and shared cultural appreciation.
"Dearborn is now known for its atmosphere during Ramadan," Hachem told The Arab American News a few hours before iftar. "We wanted to create this festival as a sort of gateway to the city, to let folk both inside and outside the city know we're here to make their Ramadan nights special."
Bab El Hara roughly translates to "door to the neighborhood." Hachem worked with the city government to get approval for the festival.
"We did it with the city, for the city," he said.
The festival was approved by city officials for the weekend of May 16, although Cheat Treats still has a special seating area set up outside till the end of Ramadan.
The festival attracted thousands of visitors during its three-day run.
"We hit capacity around midnight on Saturday, but visitors floated in and out through the night," Hachem said. "The whole city came together to make this a magical weekend. Everyone, including the vendors and my store's employees, enjoyed themselves. We saw a lot of smiles in the crowd."
Social media posts helped generate interest in the festival throughout the Metro Detroit region. People from the area's diverse population could be seen enjoying traditional Ramadan treats with their Muslim neighbors.
"Many came to see for themselves what the holy month was all about," Hachem said. "We have a mixed variety of customers, many of whom wanted to discover Ramadan through its unique food tradition."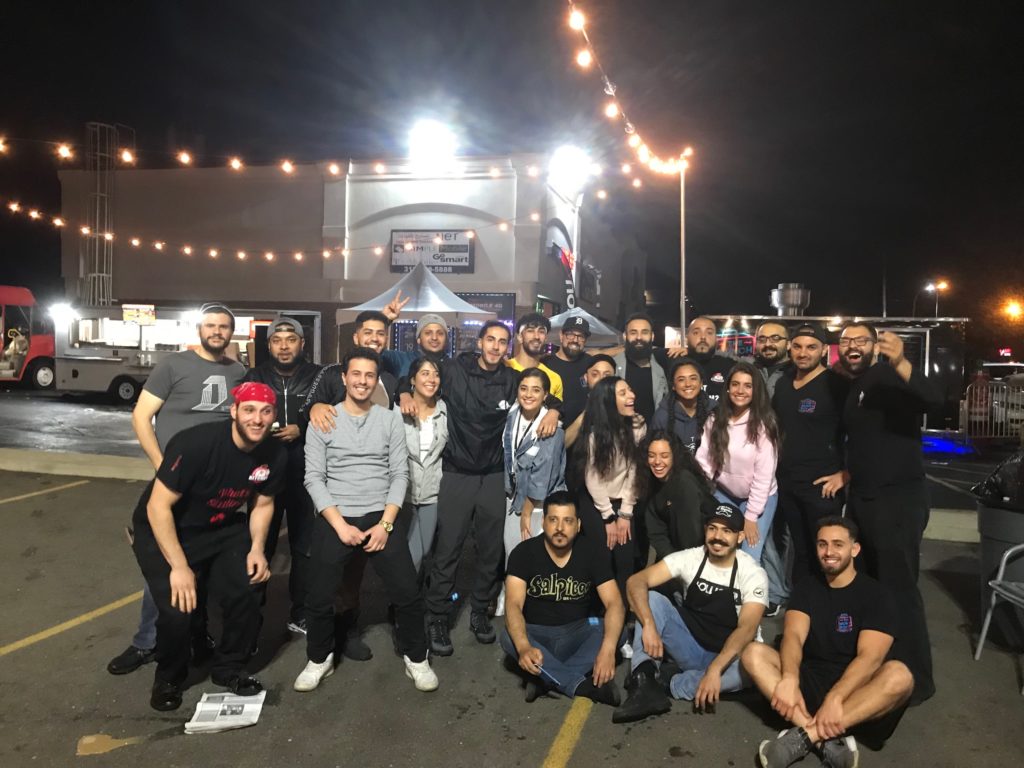 Though the festival may be over, Hachem is not done making ambitious plans. He is hoping to finalize one more festival for the last weekend of Ramadan. He plans to approach the City Council with a plan. He is also in talks with the city to make the festival bigger next year.
"I have also made the suggestion that the city close Schaefer Road for three days and bring back the Arab American Festival during Ramadan next year," he said.
Cheat Treats is open from 9 a.m. to 3 a.m. through the end of Ramadan.